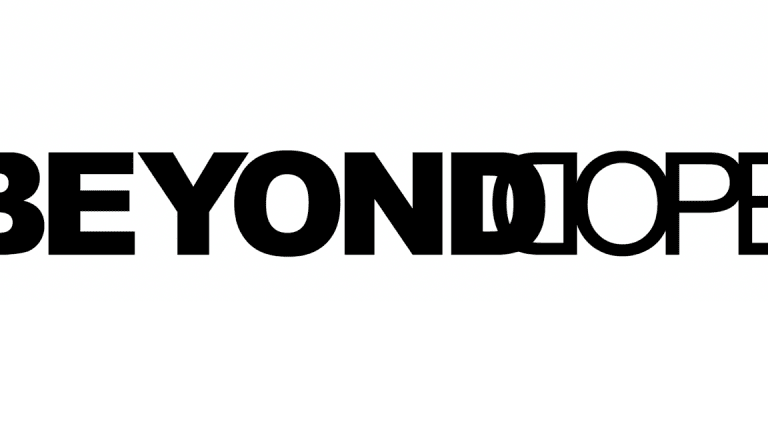 Beyond Dope Productions Battles U.S Opioid Crisis & Bonds NYC Bass Music Community
Killing two birds with one stone.
The opioid epidemic has been ravaging the U.S. for years on end, taking hundreds of thousands of lives annually.
Last year, President Donald Trump declared the opioid crisis a public health emergency. Not a whole lot has changed though. Since October 26, the day of the initial declaration, The Hill reported that 4,140 people have died from opioid overdoses and 90,000 have been treated in hospital emergency departments for opioid misuse.
Unlike other epidemics, there is no pill or vaccine to prevent addiction. Moreover, the fight against opioids lacks the planning, funding, and coordination it truly needs. Not to mention, there's a terrible stigma around opioid addiction. When someone suffers addiction, society tends to view that person as someone who needs to hit "rock bottom" to get back up, that without proactive self-efforts the person cannot be helped.
With opioids, rock bottom translates to overdose and death. To overcome the opioid epidemic, we need to understand that addiction can crush individual control, and it's difficult for those suffering to make the right decisions without mindful help and support.
Language is important too. Addiction is more than the need to stick a needle in your arm or take down a handful of pills. Addiction is an attack on health, mental and physical. It's detrimental to one's social functioning, damaging relationships both professional and personal. Addiction strips away personality from a person, humanity from a human, and can lead to a devastating downward spiral that's almost impossible to recover from without individually directed help. We often use the word "addiction" lightly, forgetting the depth of the damage it can cause. Beyond destroying a person's life, it can also affect those around them, and even society as a whole. Something we need to remember.
Like most forms of live entertainment, electronic music suffers at the hands of addiction. People are prone to consuming drugs at shows and even encouraged by others to do so. Though this is not a holistic representation of dance music culture, with the rapid commercialization the genre has experienced recently, millions of people have flocked to electronic music shows, many seeing it as a way to experiment with and enjoy drugs, instead of an experience of sound.
With that, many grassroots organizations have popped up over the years, trying to educate the dance music community about drug use, spreading awareness and loosening the grip drugs can have on the electronic music experience.
Enter Beyond Dope Productions, a newly launched non-profit organization based in New York City.
Beyond Dope Productions aims to empower individuals with opiate addictions so they can reduce the risks associated with active opiate abuse and ultimately choose an opiate-free lifestyle. Also, they strive to transform the NYC bass music scene into a loving and supportive community for those in active addiction, recovery, and for all who have been impacted by opiate abuse.
The organization is spearheaded by Deanna Dunne. The 27-year-old lost her brother to opiate abuse recently, spurring her to take action. She knew she had to be a part of the change; an active leader in the fight against opioids. Teaming up with fellow NYC local Chris Garofoli, they launched Beyond Dope Productions. 
In action, Beyond Dope Productions throws benefit concerts that raise money for research into treatment for opioid addiction. Using music as a healing tool to not only fight addiction but as a way of bringing people closer together, Beyond Dope Productions is on a beautiful mission.
Their first show is next month, May 12, at Brooklyn Bazaar, featuring bass music sensations Eliminate and Jantsen. Proceeds from the show will be donated to MAPS' upcoming study on ibogaine as a treatment for opiate addiction. Tickets can be purchased here.
Follow their Facebook page to stay updated with the movement. Also, if you would like to make a donation to Beyond Dope Productions, you can do so here. 
An organization like this is a step in the right direction in the fight against opiate abuse. Hopefully, we can learn to target the problem in a way where we support those suffering rather than alienate them. But, real change will only come with clear-cut consensus.