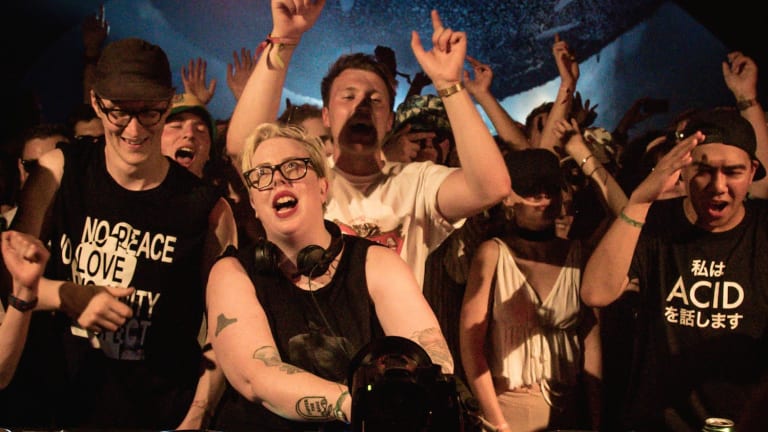 The Black Madonna Cuts Ties with Amazon's Intersect Festival
Both Amazon and The Black Madonna have issued statements.
The Black Madonna asked to be removed from Amazon's Intersect Music Festival lineup after claiming the company's ties to the festival were not transparent. 
Taking to Twitter, it became clear The Black Madonna did not want to be associated with Intersect after realizing Amazon Web Services was a primary sponsor. Upon the realization, The Black Madonna asked to be released from her contract with the event. 
The Black Madonna went on to state that the company's affiliation with Intersect was not clear based on the contract she signed, though in a statement to Pitchfork, a spokesperson for the company states otherwise. "Our affiliation of the Intersect Festival is clear in the contract that was signed by Black Madonna's management team. 'Amazon Web Services' was named in the contract five separate times, and throughout creative materials that were reviewed and approved. Regardless, we've decided to release her from her contractual obligation," the statement reads.
A more detailed response from The Black Madonna explains she is cutting ties with Intersect, because Amazon Web Services have business ties to ICE and Homeland Security. Palantir, a program used by ICE authorities to manage immigration caseloads, is powered by Amazon Web Services on its backend. 
FOLLOW THE BLACK MADONNA:
Facebook: facebook.com/theblackmadonnachi
Twitter: twitter.com/blackmadonnachi
Instagram: instagram.com/blackmadonnachi/
SoundCloud: soundcloud.com/theblackmadonna