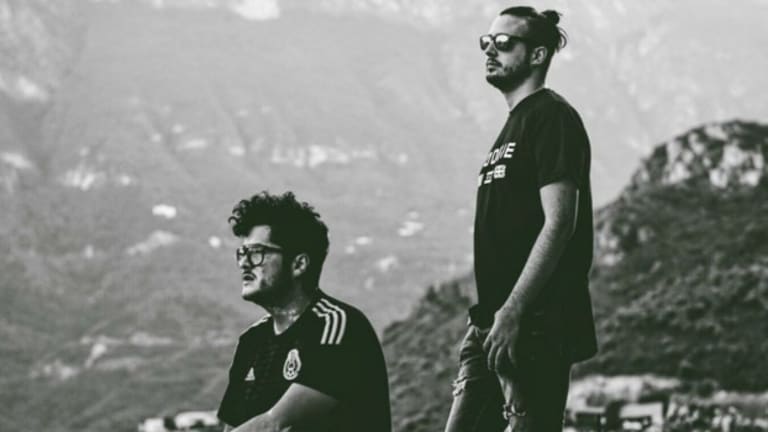 Boombox Cartel Releases Heavy Trap Banger "ALAMO" feat. Shoffy
Boombox Cartel are back with a brand new single!

It's 2017 and if you still don't know about Boombox Cartel, you've been living under a rock.

The bass music producers have been making big waves in the industry for the past two years.
Since releasing "B2U" with Ian Everson they've been known to use granular sounds in their productions. "B2U" plays a big role in their success as an artist and they've been on a roll ever since. From releasing "Supernatural" with Quix and "Aftershock" with NGHTMRE, we surely know they have their feet deep in the bass music scene
Even though their sound have been evolving for quite sometime, they've been progressing to be called as one of the biggest artists in the industry right now, They changed their social profiles to black during early February which came out as a shock for their fans and left them with speculations like the duo might be separating, leaving or taking a break. But nevertheless they came back in late February with rebranding of their logo and immediately dropped a heavy trap banger Jefe. Now they are back again with yet another banger named "Alamo" with LA based singer Shoffy,which is now out on Mad Decent.
The song starts with soft soothing vocals and distorted ambient sounds mixed with filtered piano and pads gradually coming into progressive chords and building up into a heavy trap drop mixed with break beats,neuro basses and distinctive percussion sounds.The second drop is really interesting as it takes some inspiration from their song "Supernatural," but as far as the whole song is concerned they couldn't have done a better job combining heart-warming melodies and emotions mixed with a heavy dark drop.This is a must have on your playlist and we can't wait to hear what more they have to offer.
Enjoy this brilliant song.