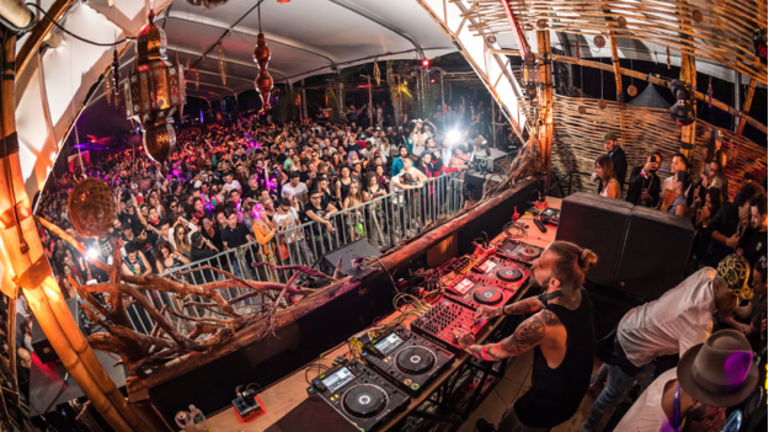 BPM Festival's Costa Rican Debut Includes 138 World-Class Acts
Never before have so many world class acts converged in Costa Rica's jungle paradise.
Now with over 100 names added to a lineup that was already about 40 heavy-hitters long, BPM Festival's inaugural Costa Rican event's unparalleled beachside jungle paradise on January 15th to January 19th. The event is of unprecedented size for Costa Rica but exactly what fans have come to expect from the BPM production family following rave reviews that poured out of the scene after sister events were hosted in Portugal and this year for the first time in Tel Aviv.
The Tamarindo edition of the BPM Festival offers around double the value for the music lover than any other event in the region, demonstrating a brand of leadership that will attract the biggest audience for emerging local talent and the widest selection of international acts. The selection of talent also invites fans of different types of music together so that they can hear what friends like about other sounds. That makes a huge difference in the listening experience too. From house and techno to malevolent bass, it's as if BPM aims to shake the etch-a-sketch of genre lines by curating acts that defy them.
Megalodon house and techno sensations like Art Department, Audiofly, Carl Craig, Deep Dish, Dubfire, Loco Dice, Nicole Moudaber, Sasha, Skream, and Soul Clap round out a fraction of the top spots, but the best part is with such an expansive lineup the chance of finding new music is essentially guaranteed. The meticulously curated lineup reads like a who's who of next-generation dynamos in the industry, and the sheer scale of it demonstrates levels of sincerity and caliber in curation that the country doesn't get anywhere else. Couple that experience with the scenic bliss of Tamarindo's mythic "Golden Coast," complete with its legendary surfing and exceptional dining, and it's the perfect opportunity to explore the natural beauty of Costa Rica.
Guests who choose to attend will have the option to purchase either three-day passes or five-day passes. Tickets can be purchased on the BPM Festival website.
Connect with BPM Festival
Facebook: facebook.com/thebpmfestival/
Instagram: instagram.com/thebpmfestival/
Twitter: twitter.com/TheBPMFestival
Soundcloud: soundcloud.com/thebpmfestival
Youtube: youtube.com/user/thebpmfestival