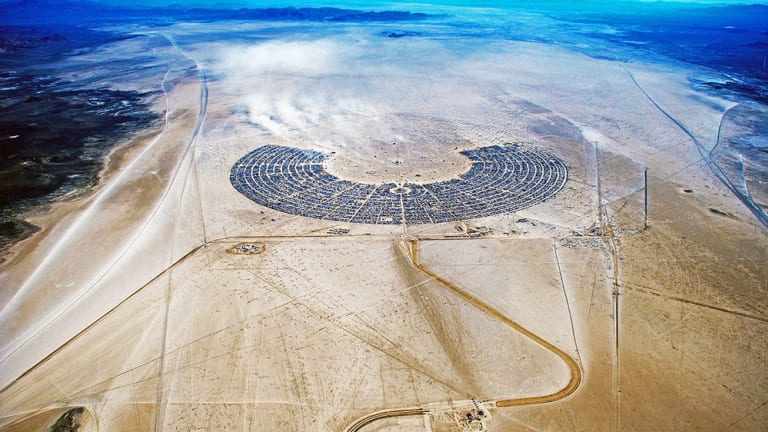 Burning Man 2020 Theme Revealed
2020's Burn will exploring the concept of "Multiverse."
Burning Man 2019 was just held from August 25th through September 2nd in the Black Rock Desert, but the organizers of the massive yearly event have already picked out their theme for 2020's event. 
This year, the Burn was all about "Metamorphoses," but next year's will be exploring the "Multiverse" - the idea of multiple realities and timelines with endless possibilities. 

An official statement from the event's organizers said: 
"The 2020 Burning Man event theme explores the quantum kaleidoscope of possibility, the infinite realities of the multiverse, and our own superpositioning as actors and observers in the cosmic Cacophony of resonant strings." 
"It's an invitation to ponder the real, the surreal and the pataphysical, and a chance to encounter our alternate selves who may have followed, or are following, or will follow different decision-paths to divergent Black Rock City realities. Welcome to the Multiverse!"
This theme seems to build on the "Metamorphoses" theme of 2019, but in a different way wherein attendees are encouraged to explore themselves from other perspectives. Burners will be happy to take on this challenge at 2020's event, which will be held August 30 through September 7th next year. 
H/T: DJ Mag
FOLLOW BURNING MAN:
Facebook: facebook.com/burningman
Twitter: twitter.com/burningman
Instagram: instagram.com/burningman