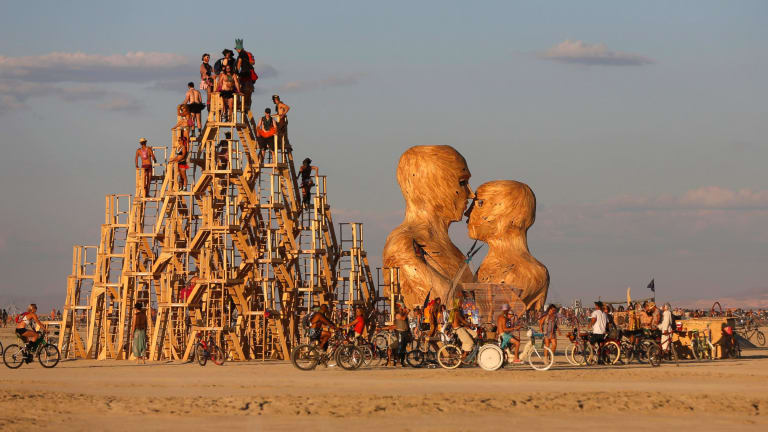 Burning Man Seeks Expansion to Accommodate 100,000 Attendees
This would be a long-term expansion (a decade) from 80,000 to 100,000 attendees.
Burning Man currently has enough oil to burn for about 80,000 participants (including volunteers and vendors) during the week the arts festival takes place. The festival's organizers are, however, looking for a long-term expansion from 80,000 to 100,000 attendees over the next decade or so. Currently, the Nevada Bureau of Land Management is performing an annual review on how Burning Man affects the local environments and communities.

The event brings in $50 million to Nevada each year. The organizers have also met with the local representatives of each community that it most greatly affects: Gerlach, Reno, and Lovelock. However, there are still concerns from the locals, including traffic, water supply, law enforcement services, as well as disturbing the peace, a commodity that many residents enjoy about the desert setting.

The organizers are looking at 22 miles (500 acres) of extra space to be closed while the Burning Man event takes place. With this extra space proposal, organizers project that art pieces will grow from 330 to 400 from 2017, 1,100 to 2,000 themed art camps, and 600 to 1,000 art cars/modified vehicles. While this expansion is substantial, Burning Man promises minimal environmental damage per their strict "leave no trace" policy.
H/T: Mixmag