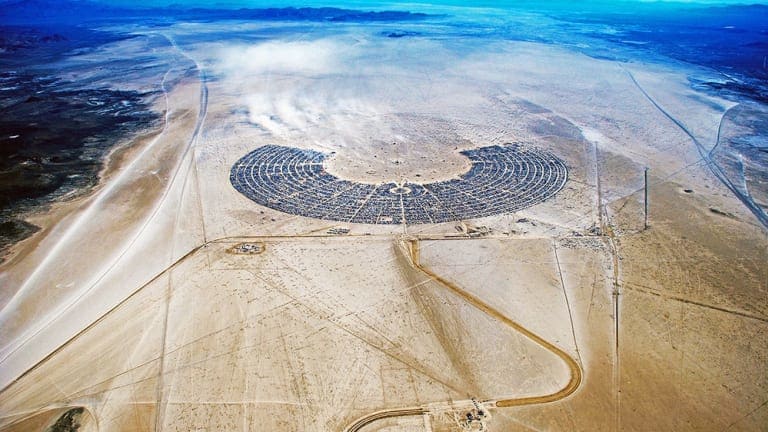 Burning Man is Suing the United States Government
The festival has cited $18 million in permit costs since 2015.
Every year, tens of thousands of people flock to the deserts of northern Nevada to witness the spectacle that is Burning Man. The land on which this massive event takes place is not given up for free, however. In fact, The Burning Man Project has now raised a lawsuit against the United States federal government, citing unreasonable permit costs that are hurting the event.
Since 2015, Burning Man has accrued a total of $18 million in permit costs. This new lawsuit cites not only those costs imposed by the Bureau of Land Management, but the "process by which those costs have been demanded, the inadequate justification for the costs, and the unreasonable delay confronted by Black Rock City LLC during the appeal of those costs." 
The Burning Man Project argues that the suit is absolutely necessary in order for the event to continue. They've sought out Interior Board of Land Appeals (IBLA) relief for the permit costs, and have been denied that relief in each of the four years Burning Man has applied for it. This is "in violation of the Administrative Procedure Act," according to the lawsuit by The Burning Man Project. 
The full lawsuit can be found here. 
H/T: DJ Mag
FOLLOW BURNING MAN:
Facebook: facebook.com/burningman
Twitter: twitter.com/burningman
Instagram: instagram.com/burningman
Website: burningman.org