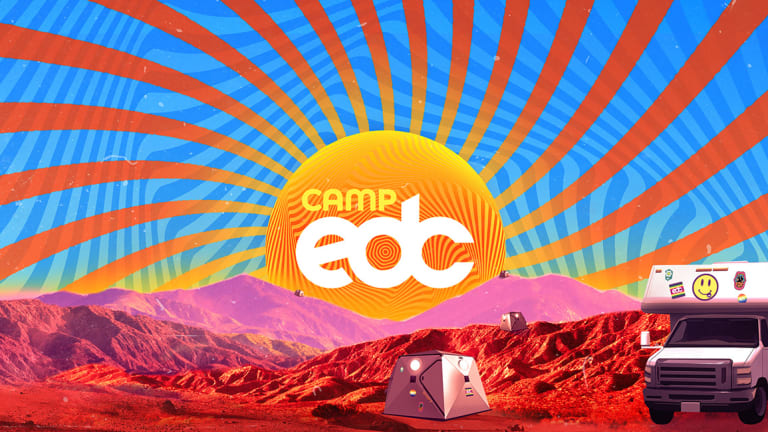 Insomniac Announces Camp EDC Sales and Information for 2020
Camp EDC will return for its third year in 2020.
The now sold-out 2020 edition of EDC Las Vegas has now released information on camping options for festival-goers. Back for its third annual year of action, Camp EDC will accomodate an estimated 25,000 people and serve as the most convenient "home away from home" for attendees.
The fan-favorite location has provided revelers with a variety of perks in addition to their housing over the last couple years. Kickoff and afterparties, yoga, field games, access to spa services and more have been part of the Camp EDC experience in past memory. By the numbers, Camp EDC last year accommodated 1,400 shift pods and over 1,000 RV reservations. With demand for EDC higher than ever, there's little doubt they could surpass that again. 
The Camp EDC grounds, adjacent to Las Vegas Motor Speedway, have also been known to host performances of their own. At this year's kickoff, Camp EDC hosted FISHER and Kaskade for a party all of their own. 
Check out Camp EDC's website for more information on packages, layaway payment options, and more. Sales will start Friday, September 27th at 9:00 AM PST.
FOLLOW EDC LAS VEGAS:
Facebook: facebook.com/electricdaisycarnival
Twitter: twitter.com/EDC_LasVegas
Instagram: instagram.com/edc_lasvegas