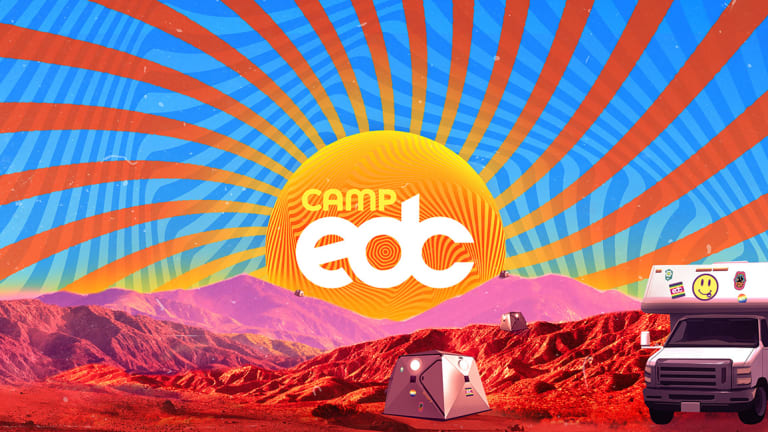 More RV Spots Will Be Made Available for Camp EDC 2020
Fans will have a second chance to get an RV reservation for EDC 2020.
Camp EDC's 2020 offering sold out in record time but that hasn't stopped Pasquale Rotella from trying to find solutions for those who weren't lucky enough to catch the elusive ticket in the general sale.
Camp EDC has progressed dramatically in its two years of action, and has grown to accommodate over 25,000 EDC attendees. The grounds which will serve as a "home away from home" for the weekend will feature shiftpod and RV-style camping. Tickets to Camp EDC almost immediately sold out as soon as they hit the general market. 
With general demand exceeding supply, many fans voiced their frustration. Now Rotella is responding. 
Taking to Instagram, Rotella stated "I've worked with the team to create more space for RVs in an adjacent lot behind the grandstands." Rotella went on to state these newly carved-out grounds will be further from the Mesa, so attendees should bring a bike. 
Insomniac has no more shiftpods left to allocate to the new grounds, so only RV reservations (EDC's premium camping product) will be made available. Fans will have the chance to secure one of these RV reservations this Thursday at 12:00 PM PST when they go on sale.
The 2020 edition of EDC Las Vegas will take place at the Las Vegas Motor Speedway May 15th-17th next year.
FOLLOW EDC LAS VEGAS:
Facebook: facebook.com/electricdaisycarnival
Twitter: twitter.com/EDC_LasVegas
Instagram: instagram.com/edc_lasvegas