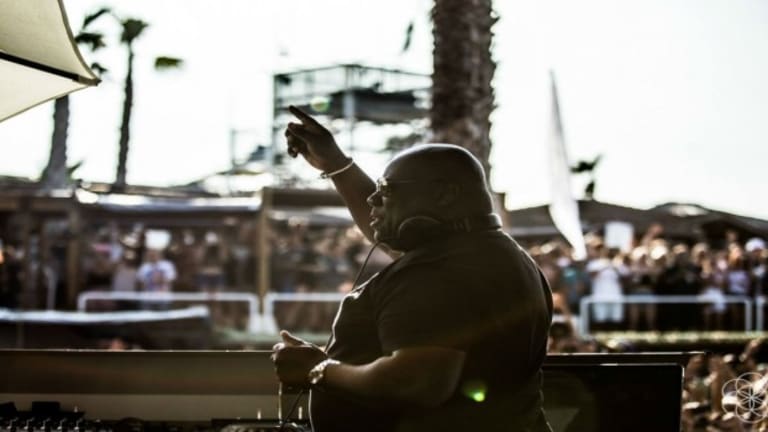 CARL COX TALKS CLEAN LIVING AND HOW HE GETS HIGH OFF MUSIC
You don't need drugs to have a good time, just ask Carl Cox.
Drugs and EDM. To an outsider, the two might be synonymous. Not to mention, many members of the community feel the same.
Yet, that is not entirely true.While other forms of music, like rock and rap, aren't exactly beacons for abstinence, with electronic music's recent commercial success, the mainstream media was quick to hop onto drug use at festivals and shows. Beyond simply using drugs, typically, abusers don't test the purity of their substances, fail to take proper care of themselves while under the influence or simply use more than their body can handle. With the prevalent stigma around drug use, advocacy for safe usage is difficult, ultimately shunning safety and awareness in favor of strict control. Though tragic stories of overdose tend to be minimal, electronic music still gets a bad name for a problem only made worse by the way society approaches it.
Of course, most of the electronic music community enjoys the music without the drugs, like they should! It turns out that legendary DJ Carl Cox is one of them.
In an interview with The Weekly Review, the Brit shared how he has managed to play shows with unyielding energy for over 30 years:
"I've always said music is my drug. I've always been clean living. If I had been taking drugs, I wouldn't be here today. I'd be in a mental institution. Or dead. I was lucky enough to say no in my early days and to get enough sleep. I've got a zest for life and that's what makes me who I am."
Fans who love him for his magical extended sets will be happy to know he appreciates those who linger late for him:

"I try to rest as much as I can before I do a long set. Even though (eight hours) seems like a long time, when you're actually DJing, it goes like that. You get six hours in and all the ones who are still going give you the strength to keep going."
In the end, when it comes to drug use, we are responsible for our decisions. But, it is important to be aware and informed. More so, to be careful. Look out for your friends, and if someone around you at a show looks like they need help, be there.

Photo Credit: Elephant Studio