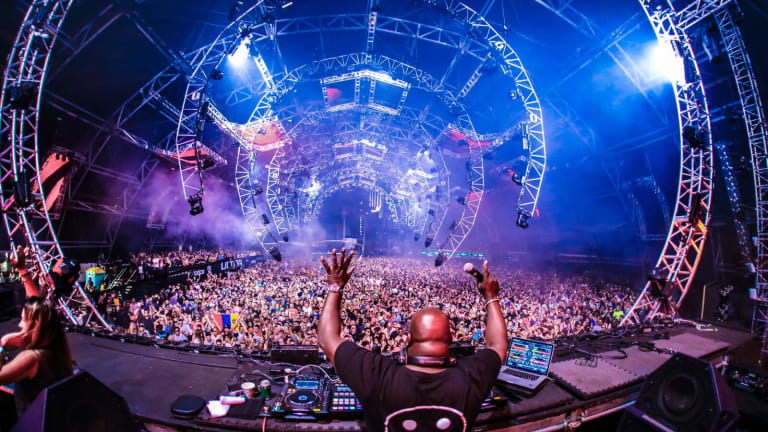 Carl Cox Stops Fight Among Fans at Techniques Festival
Carl Cox stopped a fight in its tracks mid-set.
Carl Cox was playing a set at Techniques Festival in Athens, Greece when a situation arose in the audience that caught his attention. A fight broke out that began disturbing festivalgoers and warranted a swift response from the superstar producer.
Cox took to the mic and attempted to appeal to the disgruntled concert-goers suggesting the environment was too good for their aggression. Cox gave them a chance to take it outside.
The British producer has always been a man of candor. He went on to express his appreciation for the festival showing a willingness to work past the disturbance. However, it evidently became apparent the incident was not going to pass as Cox began addressing the fighting patrons again directly. The exchange ultimately ended in the fans getting tossed from the event per his direct request. 
Cox's whole exchange with the disgruntled fans was caught on video here.
H/T: Your EDM
FOLLOW CARL COX:
Facebook: facebook.com/carlcox247/
Twitter: twitter.com/Carl_Cox
Instagram: instagram.com/carlcoxofficial/
SoundCloud: soundcloud.com/carl-cox