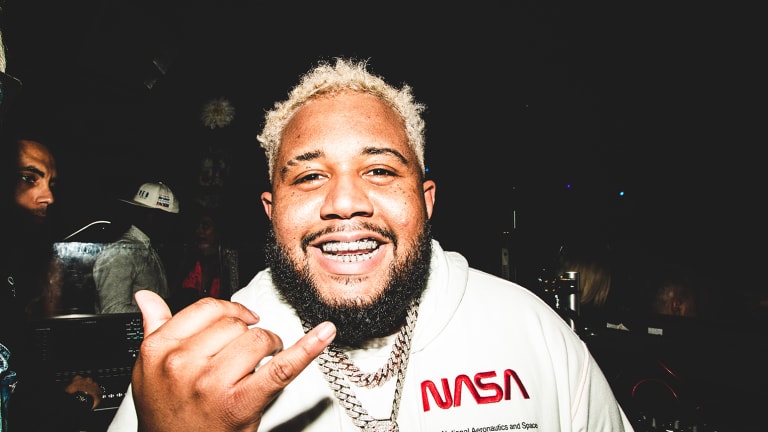 Carnage Discusses Impact of Avicii and Mac Miller's Deaths in New Op Ed
Carnage embraces a new direction in his next chapter.
In a new op-ed penned for Billboard, Carnage shared the impact of Avicii and Mac Miller's deaths on his own outlook and career. The Guatemalan-American producer additionally reaffirmed his commitment to connecting with his fans and sharing his most personal music yet in his next chapter. 
Carnage's late 2018, early 2019 hiatus recently ended with the release of the Reincarnation Tour and arguably his most personal song to date, "Letting People Go." The change of direction toward sharing his personal background and status as a first-generation immigrant has been a product of a dramatic shift in perspective. 
Carnage states the deaths of Avicii and Mac Miller in 2018 had a profound impact on his career approach. He explains originally wanting to break away from playing shows entirely, but simultaneously fearing it would be the equivalent of quitting his job. Carnage instead finished his performance obligations and announced his hiatus, all the while hoping his fans would understand. 
Between the outpouring of positivity from his fan base and the newfound inspiration from spending time with family, Carnage found new direction and appreciation for his roots. He wrote:
"My mother left Nicaragua, traveled through Mexico, and crossed the Rio Grande into America as an illegal immigrant to create a better life for me. I came to this country speaking little to no English. In this crazy world we all live in now I am embracing this - I am a proud immigrant."
Carnage is easing back into music and a new round of shows is on the way, but the producer has not forgotten the importance of authenticity and maintaining mental health. Read Carnage's full op-ed for Billboard here.
FOLLOW CARNAGE:
Facebook: facebook.com/djcarnageofficial/
Twitter: twitter.com/djcarnage
Instagram: instagram.com/djcarnage/
SoundCloud: soundcloud.com/djcarnageofficial