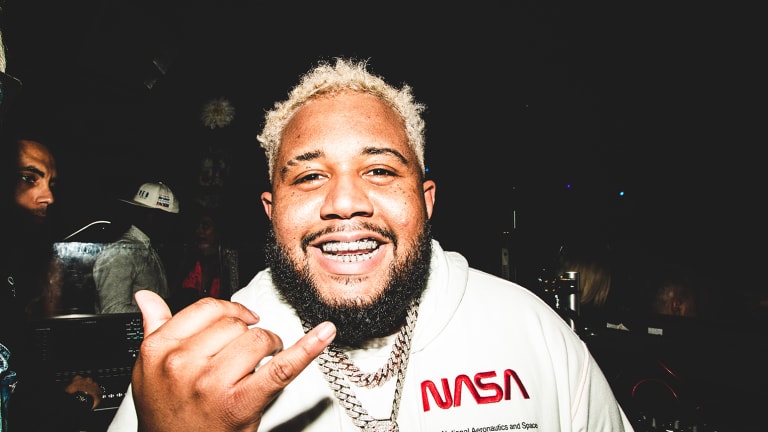 Carnage Performs Alongside Drake on Tour
The DJ also just released an incredible music video.
In a video surfaced on Carnage's social media, he is seen performing in Ziggo Dome in Amsterdam with Drake, as the superstar brought him out on tour with him. After Drake shouted him out, Carnage (real name Diamanté Anthony Blackmon) is seen playing his 2015 hit "WDYW" featuring rappers Lil Uzi Vert, A$AP Ferg and Rich The Kid while the crowd is going crazy. 
Blackmon captioned his Instagram post thanking Drake for "signing him to OVO" for 48 hours. Whether this could mean that the two artists have worked on music together is yet to be seen. 
Carnage also just released an emotional music video for his recent single, "Letting People Go." In the 4,5-minute video, he tells the story of his grandmother's journey as an illegal immigrant from Nicaragua into the United States. He will be donating a portion of the revenue generated from the single to the Raices Foundation, a non-profit organization that provides free and low cost legal aid to underserved immigrant children, families and refugees. 
Though Carnage entered 2018 in a really strong fashion with his sophomore album Battered Bruised & Bloody, on November he announced in a since-deleted Instagram post that he would be taking some time off from music. He returned last month with the release of "Letting People Go" and the announcement of his 16-stop Reincarnation Tour. 
Follow Carnage
Facebook: facebook.com/djcarnageofficial/
Instagram: instagram.com/carnage
Twitter: twitter.com/djcarnage
SoundCloud: soundcloud.com/djcarnageofficial