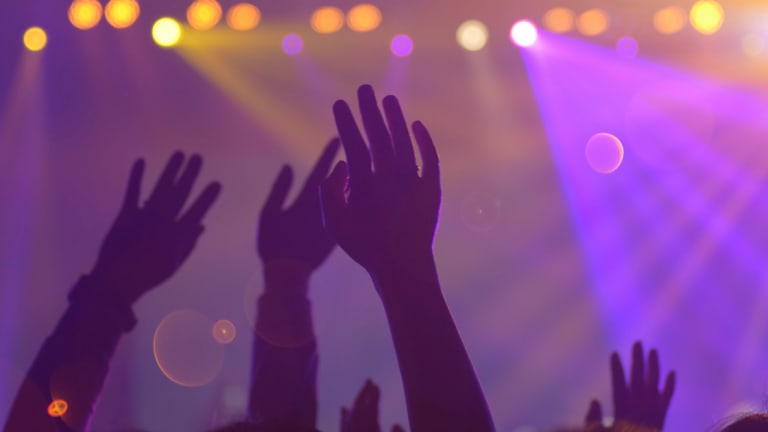 Celebrate New Year's Eve with Deezer's Exclusive DJ Mixes
On New Year's Eve, Deezer will offer its users a new way to stream DJ mixes.
Starting December 30th, the music streaming service Deezer will add six exclusive DJ sets from select artists to their Electronic and Dance & EDM channels. In addition, the French company will pay all of the artists featured in the mixes their fair share of royalties -something that many artists struggle with on other music streaming platforms.
Deezer's Dance and Electronic Editor and one of the musical mavericks behind the DJ mixes, Robin Wilms, said that "taking official mixes to streaming is kicking off a new era in dance music." For them, they wanted to do something that was both for the artists and fans.
The idea behind these exclusive DJ mixes is that each hourlong set will live within a playlist of its own followed by tracks that were featured in the mix. That way when you're listening along, you'll be able to easily favorite the songs you like. And like other streaming services, you can take the party with you by downloading the mixes to listen offline.
However, the most important part of these playlists is that Deezer strives to compensate every artist whose song is featured in the sets. Wilms said, "After years of unfairness for creators and artists featured in mixes, you can now listen to exclusive, quality sets all while knowing that every producer is finally getting the royalties they deserve."
The first lineup of DJs Deezer has chosen for this new streaming endeavor include Michael Mayer, Modeselektor, Mark Knight, Will Saul, Sultan + Shepard and Makoto. Each of these DJ sets also offer a variety of subgenres for listeners to choose from.
For techno fans, Michael Mayer's set will include a mix of tracks from Kompakt's classics. And for even more techno and electronica, Modeselektor cover a larger variety of "boundary-breaking" music from their SSPB label.
Mark Knight will have house fans excited with his DJ set full of dance floor-ready tracks from Toolroom Records. And taking us deeper into our house journey, Will Saul's set will provide even more house records but from Aus Music.
From Armada Music, Sultan + Shepard will give us an inside look into some of their favorite deep and progressive house tracks in their exclusive mix. And shifting gears, Makoto's drum 'n' bass set will also include some of his favorites and songs from Hospital Records. 
Deezer plans on adding more exclusive DJ mixes to their platform in February 2020 which may include more sets from the above mentioned record labels as well as a mix from the electronic and techno label, WARP Records.