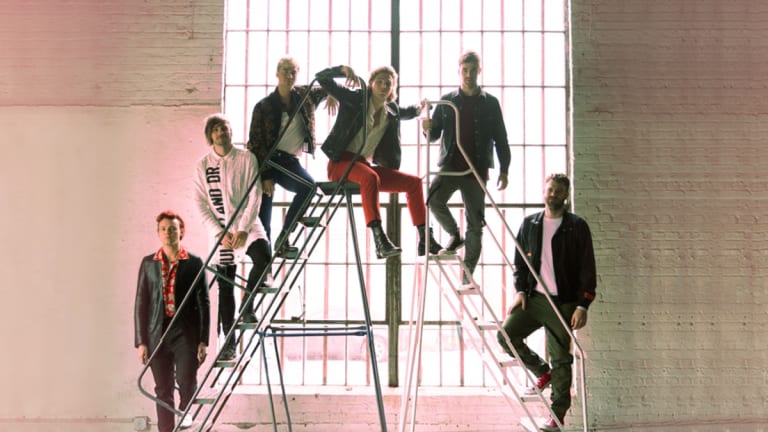 The Chainsmokers and 5SOS Announce Celebrity Family Feud Match for Charity
These unlikely collaborators can't seem to get enough of each other.
When The Chainsmokers revealed that they had a 5 Seconds Of Summer (5SOS) collab in the works, few expected that they would go on to co-headline a North American tour together. Apparently, they're not stopping there. Both acts will compete against each other in an episode of Celebrity Family Feud with all winnings going to charity.
The upcoming season of the ABC show will kick off on June 9th with a match between "Team Teigan/Legend," headed up by Chrissy Teigan and John Legend, and "Team Vanderpump Rules," a group of celebrities playing on behalf of The Vanderpump Dog Foundation. In a later episode, Alex Pall and Drew Taggart of The Chainsmokers will be accompanied by drummer Matt McGuire and videographers Rory Kramer and Craig Giambrone against all five members of 5SOS.
If "Team The Chainsmokers" emerge victorious, their winnings will go to Youth Emerging Stronger. 5SOS have chosen the Make-A-Wish Foundation as their benefactor in the event that they win.
The Chainsmokers and 5 Seconds Of Summer's Wold War Joy tour will run from September 25th to December 6th and see both acts perform in 42 cities in the U.S. and Canada. Find tickets and additional information about the tour here.
H/T: Your EDM
Follow The Chainsmokers:
Facebook: facebook.com/thechainsmokers
Twitter: twitter.com/TheChainsmokers
Instagram: instagram.com/thechainsmokers
SoundCloud: soundcloud.com/thechainsmokers
FOLLOW 5 SECONDS OF SUMMER:
Facebook: facebook.com/5secondsofsummer
Twitter: twitter.com/5sos
Instagram: instagram.com/5sos