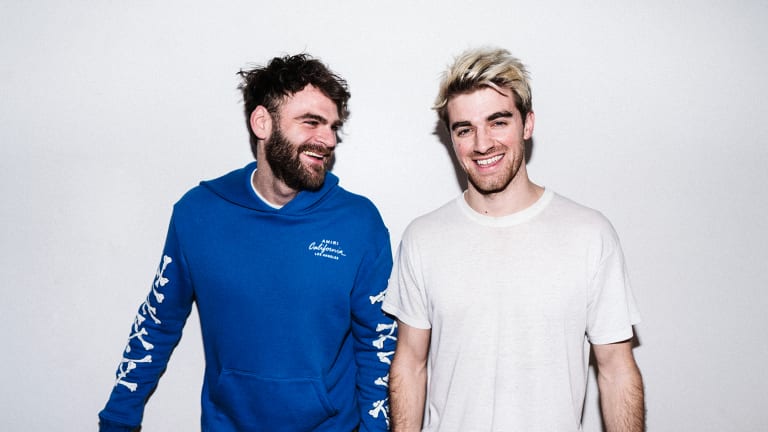 The Chainsmokers Keep Teasing Blink 182 Collaboration
Chains 182 coming soon?
It's been months since word got around that The Chainsmokers were planning a collaboration with the iconic pop-punk group Blink 182. With still no end in sight, the duo has been taking to social media to keep the hype going.
Alex Pall and Drew Taggart of The Chainsmokers revealed in a tweet back in January that they spent time in the studio with the band. "Just did a session with Blink 182 and wrote an amazing song," they wrote. "We can die happy now."
This week they graced fans with a pic featuring Alex, Drew, and Blink's Mark Hoppus. The caption read "chains 182."
The global chart-topping duo has been dipping their toes in rock as of late. They recently debuted their collaboration with 5 Seconds of Summer and announced their world tour. They are also set to debut a new album this year. It's still up in the air if this Blink 182 feature will be on their album or the new album that is set to come out by the band.
H/T: Your EDM 
FOLLOW THE CHAINSMOKERS:
Facebook: facebook.com/thechainsmokers/
Twitter: twitter.com/TheChainsmokers
Instagram: instagram.com/thechainsmokers/
SoundCloud: soundcloud.com/thechainsmokers