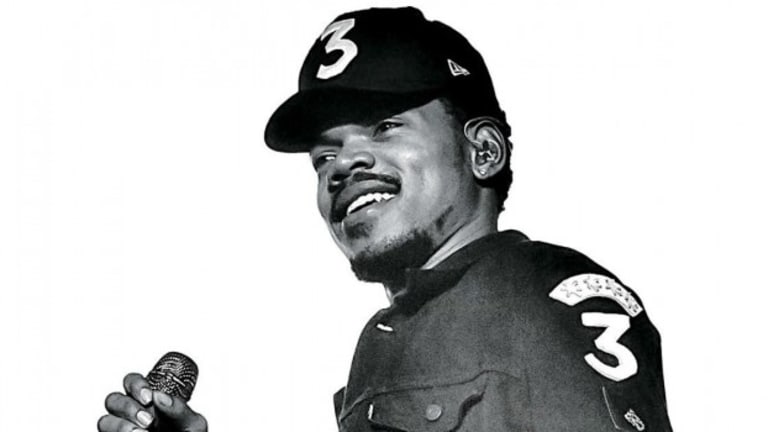 Chance the Rapper to Give 75 Kids Free Audio Mastering Classes
This dude seriously has a heart of gold!
One of the biggest and most altruistic musicians in the game, Chance The Rapper, has created yet another way to give back to the community. The Skrillex/OWSLA collaborator, recently pledged $1 million dollars to Chicago schools, in an act that was universally admired, and even led to a tweet of appreciation from former First Lady, Michelle Obama.
Reinforcing the idea that his heart really is made of gold, he's giving back to the community, again! This time he's teaming up with LANDR to offer audio mastering classes to 75 kids. Along with the free classes, from June 6th- June 20th LANDR will be donating $1 for every new user who masters a track, and 10% of all purchases to Social Works, Chance The Rapper's charity organization.
This new venture is an attempt to help children who normally would not have a voice, get their stories told. In a quote on the LANDR blog, Chance the Rapper says:
"The pursuit of creating art is a universally honest and necessary expression of our hopes, dreams, and emotions— art is rooted in our innate sense of curiosity, none more so than from the infinite imagination of our youth. However, these journeys of personal expression are never just black and white, and not every voice gets heard. That's why SocialWorks and LANDR are launching a summer program to provide students in Chicago the necessary tools to tell their stories to the world. Together, we'll shape the musicians of tomorrow, by supporting the kids today."
This is a wonderful gesture from a truly inspirational artist. He understands how hard it can be for some children, and after he became successful, he works tirelessly to give back to the community. We need more artists like Chance The Rapper.
H/T: Dancing Astronaut