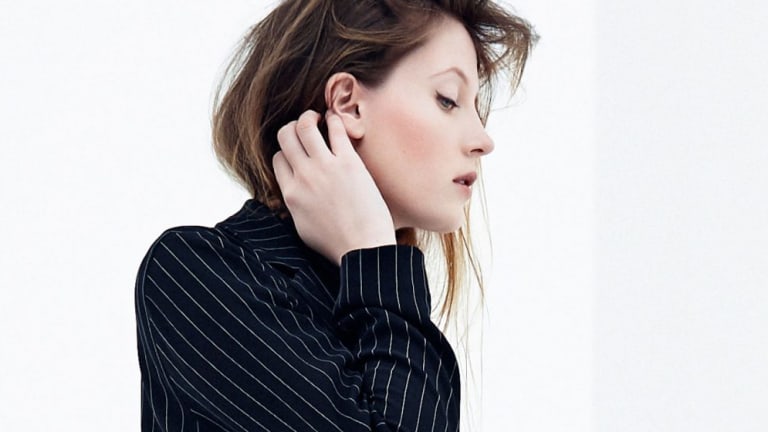 Charlotte De Witte Announces New Techno Label KNTXT
Charlotte De Witte is launching a record label.
The Belgian star Charlotte De Witte has been establishing herself as a forerunner of the techno scene on the grand stage. She has appeared most recently at Ultra Music Festival and Coachella Valley Music and Arts Festival, and will perform at Tomorrowland later this month. Her new label KNTXT is the latest innovation from the talented underground producer blooming before our eyes.
KNTXT is the current branding for De Witte's five-year-running radio show and party series. The label will now take aim at showcasing the sound of both De Witte and other fellow techno artists.
On the birth of her new label, Witte has said:
"A label has always felt like the logical and natural step for KNTXT, both as a place to shine the light on the music that I love and as a home for my own productions. I'm looking forward to sharing the sounds of my favorite artists, some who've been around for a while and others who are just starting out."
KNTXT will premiere its own curated stage at Tomorrowland and Awakenings Festival, before returning to Sportpaleis Antwerp for a special label night show. The Sportpaleis KNTXT label night will showcase a three-hour set by De Witte, and she will be joined by techno stars Dax J, Chris Leibing, Marcel Dettmann, Ben Klock, and Imogen.
The first release from KNTXT is scheduled for September 2019.
Follow KNTXT:
Facebook: facebook.com/KNTXTmusic
Twitter: twitter.com/kntxtmusic
Instagram: instagram.com/kntxtmusic
Soundcloud: soundcloud.com/kntxtmusic
Follow Charlotte De Witte:
Facebook: facebook.com/charlottedewittemusic
Twitter: twitter.com/charlottedwitte
Instagram: instagram.com/charlottedewittemusic
SoundCloud: soundcloud.com/charlottedewittemusic