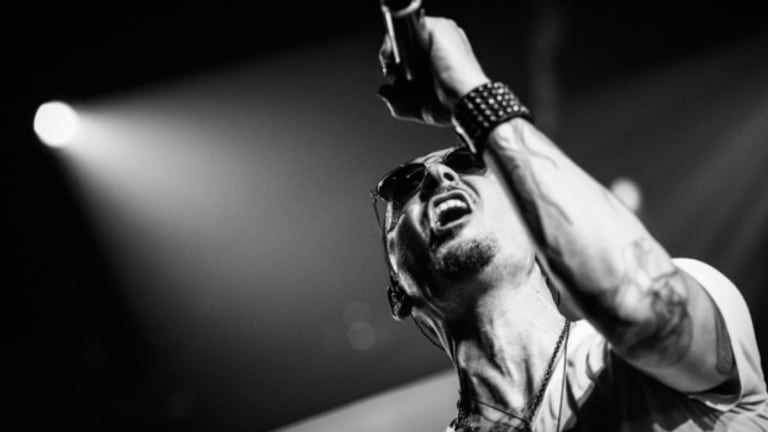 Linkin Park Frontman Chester Bennington Found Dead at Age 41
Another one gone way before their time, Linkin Park frontman Chester Bennington dies at age 41.
"All I know, Time is a valuable thing. Watch it fly by as the pendulum swings, Watch it count down to the end of the day. The clock ticks life away…" - In the End, Linkin Park.
We were far from hoping for a day when these lyrics hit home, especially in regard to the band's frontman himself, Chester Bennington.
Chester Bennington the lead singer of Linkin Park has reportedly been found dead. Reports say the 41 year old was found dead inside a residence at the Palos Verdes Estates in Los Angeles, California. According to reports from TMZ, Bennington hanged himself and committed suicide at the residence just before 9am PT today. Reading this news literally left us "Numb!"
Born on March 20th, 1976 in Phoenix, Arizona, the son of a nurse and a police officer, Bennington had a rough and abused childhood. He had later opened up about how he was molested and beaten up by an older friend beginning at the young age of only seven or eight. "It destroyed my self-confidence. Like most people, I was too afraid to say anything. I didn't want people to think I was gay or that I was lying. It was a horrible experience" he told Metal Hammer.
His parents divorced when he was 11 and he lived with his dad after a sense of feeling abandoned by his mom. At this point, a difficult and formative time of his childhood he claimed to finding solace in art, he would draw and write a lot, scribbling poetry. And he also took to drugs. Ranging from opium to amphetamines, alcohol, marijuana and cocaine, he pretty much did it all.
Until a rude wake up call in 1992 when a gang broke into a friend's house where he was getting high and pistol-whipped his friends. From there he decided to ditch the drugs, but they did haunt him again at later stages in his life. Bennington then moved to L.A. where he auditioned for Linkin Park as we know it, and that's where things began to turn. He was married twice and is survived by his wife six children from these 2 marriages.
Earlier this year in May, the world of music lost a true legend, Soundgarden's frontman, Chris Cornell, who committed suicide by hanging himself. And today on what would have been Cornell's 53rd birthday, we lost one of his closest friends and a legend in his own right, Chester Bennington. In the extremely heartfelt open letter Bennington had written after Cornell's death, his pain came through and could truly be felt.
The band most recently released their album One More Light earlier this year, and was all set to embark on the accompanied massive North American Tour! It's heart wrenching to watch the music video for "Talking to Myself" which was released only earlier on this morning hot on the heels of this tragic news.
Another voice of our childhood has departed and left a gaping void, rest easy Chester Bennington, you will sorely be missed!