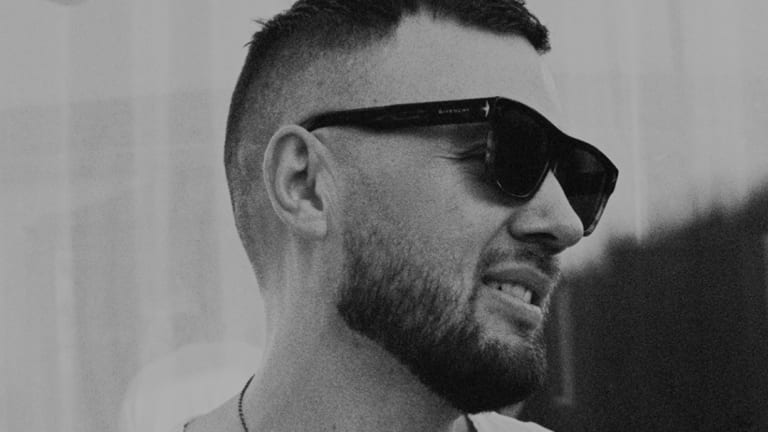 Catch Chris Lake On Beats 1 One Mix This Weekend [INTERVIEW]
Ahead of the mix, the house music aficionado shared his thoughts on the biggest misconception about dance music, his all-time favorite festival, guilty pleasure record, and more.
Chris Lake is one of the leading acts in modern house music right now.
His tune "Operator (Ring Ring)" made rounds in 2017; prized "Hottest record in the world" by Annie Mac, coveted as Holy Ship's anthem, even spurring OWSLA head honcho Skrillex to enlist Lake's help in curating the fantastic HOWSLA compilation.
"Turn Off The Lights" and "Lose My Mind", Lake's 2018 originals, continue to cement his brooding, carnal style of house music. Meanwhile, he's busy on the touring front, hopping from one festival to the next, along with nights at the hottest venues in North America. He rocked uber-popular festival Coachella, and last month, at electronic music's fan-favorite EDC Las Vegas, Lake both opened and closed the festival, performing B2B with Chris Lorenzo and Fisher respectively.
Fun fact, Chris Lake was nominated for a Grammy in 2012 for production on deadmau5' 4x4=12. Funner fact, well over a decade ago, he was the one who discovered the mau5 and got him a management deal.
Get familiar with Chris Lake as he stars on Beats 1's weekly radio show, One Mix, this weekend. Expect music from Sonny Fedora, Will Clarke, Shiba San, as well as Lake's recent work - an infectious remix of Yaeji, collaborations with Walker & Royce and music with Chris Lorenzo under the moniker Anti Up.
Tune in here. Stay locked in the One Mix, as next week's guest will be announced during Anna Lunoe's Beats 1 show Dance Chart, which airs following One Mix. 
Air Date: Friday 15th June 2018 - 21:00 LA / 00:00 NY / 05:00 UK
Away from the decks, Chris Lake shared quick thoughts on the biggest misconception about dance music, all-time favorite festival, guilty pleasure record, and more.
First show experience?
My first international show was on the roof top of a cultural arts building in the centre of Stockholm Sweden. I think it was 2002. I stayed in Sebastian Ingrosso's apartment. Turns out he let me stay there because it was empty due to him moving out because he thought it was haunted :)
First time you brought your mom to one of your shows?
I think I took her to a festival in Holland. She loved it. Actually, she cried.
Guilty pleasure record?
Britney Spears - Toxic.
Desert-island dance record?
Knights of the Jaguar by Aztec Mystic
Dream B2B partner?
Carl Cox
Favorite BPM?
125 - retains energy but keeps funk
Piece of gear you always need on the road?
My MacBook pro. It's my workhorse!
All-time favorite festival?
Coachella. Love it.
Biggest misconception about dance music?
Everyone is on drugs.
How often do you get out and have fun, and where do you go?
Haven't you seen what I do for a living? It's fun 24/7 for me!
City with the most underrated dance scene?
El Paso, Texas. Bunch of nutters there
Industry prediction for the next year?
House is back baby!
Best piece of advice for new producers?
It sounds so obvious, but be creative. Focus on becoming the best form of you. Make something that makes other people want to copy you. Don't copy others. At best you'll only ever be second to the party
Dead or alive, who would be your dream collaborator?
Freddie Mercury
What's one track that fans always lose their mind to?
Lose My Mind :)
What song would you want (god forbid) played at your funeral?
Massive Attack - Teardrop