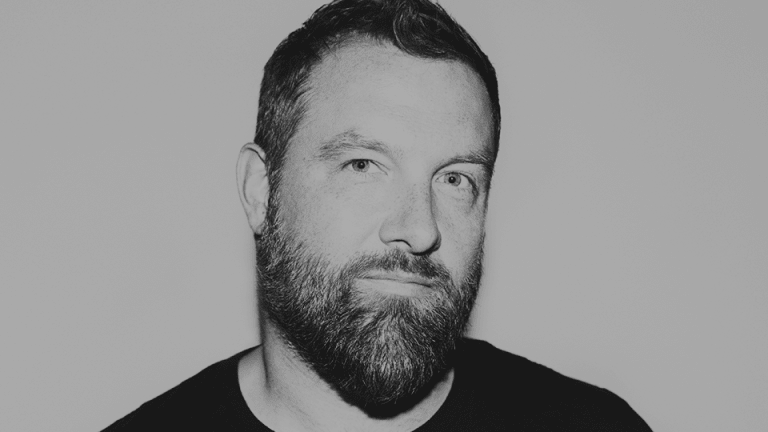 Claude VonStroke Plays Out New Live Album & Talks All Things Music On Beats 1 One Mix
His dream B2B partner? Green Velvet of course.
Detroit's iconic Movement festival is a techno paradise. The festival pays proper homage to the city where techno was birthed, with fans, organizers and artists in equal reverence.
Having performed at Movement for the past 10 years, along with living in the Motor City from age 11 to 26, Claude VonStroke is no strange to Detroit love
"I've played Movement more than 10 times, and every time it's one of the most nerve racking shows of the year," VonStroke confessed.
"I always want to bring the hottest possible set for Detroit, it's where it all started, and my parents always come watch. My set is very much an old-school style DJ set, all music no-one's heard before, special versions, secret edits, all the stuff I've been saving just for this performance. It seems crazy to release a mix album in today's world, but the amount of incredible original music I have collected from both known and unknown producers will make this something people can get really excited about."
And the people are excited. Ask the lucky folks who witnessed it live at Movement last month. Or the Apple Music subscribers who got an exclusive listen last week. Rightly so. It's the first-ever Dirtybird live album, a 90-minute extravaganza packed with fresh tunes from Catz n' Dogz, Will Clarke, and a slew of new Dirtybird artists.
VonStroke embarked on the endeavor with great spirit, spending four months signing seven new Dirtybird tracks just for the album. He played it out on Beats 1's weekly radio show, One Mix, this weekend, as announced by Anna Lunoe last week on Dance Chart. Check out the album in full exclusively on Apple Music here.
Get in the mind of the Dirtybird head honcho, as he spoke with Beats 1 about all things music, including guilty pleasure record, dream B2B partner and favorite throwback track.
Your first show experience?
I did a live drum n bass set with tons of gear at an illegal warehouse rave in Detroit. It was a total failure in so many ways but I still did it!
First time you brought your mom to one of your shows?
My parents always come to see me play at Movement in Detroit. That has to be the first time they saw me DJ. If you are talking about cello recitals thats a whole different story and they came to all of them from when I was 11 years old and on.
The artist who inspired you to become a musician?
It's not my favorite group but I would say the Beastie Boys gave me some small glimmer of hope that I might be able to become a rapper. I never became a professional rapper but perhaps that started the bug.
Go-to places for new music?
I like to go to Amoeba and fish through all the physical products. Otherwise of course I listen to Apple for everything that's listening music and I get my DJ tracks mostly on Beatport. Sidebar - I find that Bandcamp has all the secret gems that do not have any real distribution yet.
Guilty pleasure record?
I've been remixing this Silk City "Only Can Get Better" for about a week now and the lyrics are fully stuck into my brain now. But another Mark Ronson record is actually my fav guilty pleasure. Bruno Mars 24k Magic. My kids and I still dance around to that in the house.
Desert-island dance record?
Beau Mot Plague - Isolee
Dream B2B partner?
Already found him his name is Green Velvet!
Favorite BPM?
124 (and 85)
Piece of gear you always need on the road?
loving this little tiny Deluge Sythstrom. its almost like a hardware Ableton and its the size of a small laptop.
All-time favorite festival?
Dirtybird Campout of course!
The biggest misconception about dance music?
Is that it sucks and that its all screechy shitty sounds on full tilt for 12 year olds. There is gorgeous refined music to be found.
How often do you get out and have fun, and where do you go?
My fun is actually when I get to stay home. I have the opposite life, my vacation is getting to stay at home for 10 days and play with my kids and hang out with my wife. We love to dance and go to movies and swim and grill outside.
City with the most underrated dance scene?
I'm going to say Portland or Phoenix. Both cities are really fun to play and they have very very healthy crowds who like good music.
Industry prediction for the next year?
The half time genre finally makes its mark.
Best piece of advice for new producers?
Listen to other music and try to get your masters to that level before you send them. Don't send something that sounds just like the 4 records we just put out last week! Go for it, be weird.
Dead or alive, who would be your dream collaborator?
James Brown or fully intact Tribe Called Quest.
What is one of the unique experiences you've had backstage?
In the old days of Cocoon at Amnesia in Ibiza there was all kinds of backstage shenanigans. Models changing completely naked from outfit tom outfit like a Broadway show, crazy substances, weird conversations - it all made an impression on me.
A unique travel experience you've had?
I've blown up several sets of home speakers and Dj'd in several people's kitchens all around the world. I know I should say I saw the Taj Mahal or something like that but I can't really remember anything great like that.
What's your favourite throwback track?
I made an edit of this track Carl Craig made. I'm not even going to tell you the name its kind of a secret weapon I'll never share.!
What's one track that fans always lose their mind to?
I don't play tracks long enough to know what they would lose their mind to over many years but all that Fisher stuff and Walker & Royce stuff on Dirtybird has got them heated for sure.
What was the first album you ever bought?
RUN DMC - RUN DMC
Name one remix that you think is better than the original?
Mariah Carey "Fantasy" - the Remix with Old Dirty Bastard
What song would you want (god forbid) played at your funeral?
The Percolator
What's the perfect sunset track?
Don't Go - Justin Martin
What song do you listen to cheer yourself up?
Everybody Wang Chung tonight