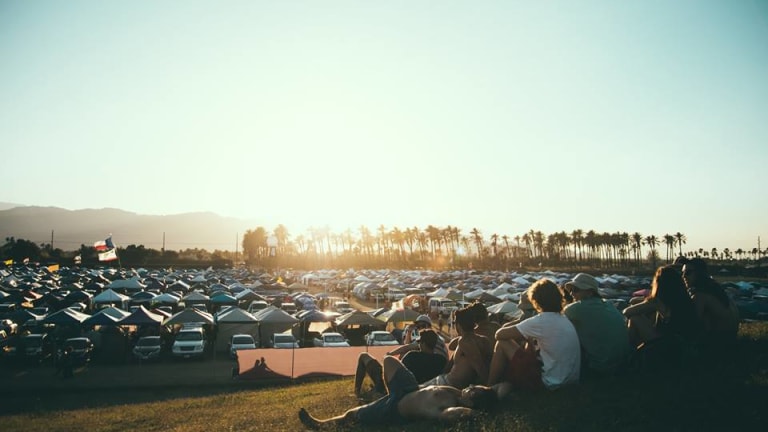 Opening Of Camping At Coachella This Weekend Has Been Delayed
If you're camping at Coachella, you need to read this!!
Attention all Coachella weekend 2 campers!!
Just this afternoon, Coachella took to social media as well as their website to announce that the opening time of on-site camping this weekend will be delayed by 18 hours.  Originally, camping was scheduled to open Thursday at 9am.  However, due to a severe high wind warning issued by the National Weather Service, the opening time of camping has been pushed back to Thursday, April 20th at 3am.
Normally, Coachella encourages early arrival for camping as the entrance lines tend to get rather long.  With this change in opening time, they are expecting the lines to get even longer and are urging campers to wait to delay their arrival until after the adverse weather conditions have passed.
Part of the official statement from Coachella states:
Please be aware you may experience high wait times, staging time in your cars and we will not be able to accommodate wait together, camp together. ABSOLUTELY no campsite set ups, no tent canopies or pop-up tents will be allowed to be put up until high wind has passed.

Yes this includes all onsite camping. Car, Tent, Lake Eldorado & Safari.
For those of you who are camping this weekend, you can receive updates on the situation via the Coachella Mobile App which can be downloaded here.
Campers have already been voicing their concerns towards the delay on social media.  Mainly, these have been regarding losing a night of camping.  Many people are coming in from outside the state, or country, and now have to make arrangements on where to stay Thursday night.  Furthermore, there are concerns for how long the lines will be early Thursday morning since a good portion of campers are expected to line up Friday night and wait until the gates open at 3am.
If you are planning on setting up camp in Indio for a weekend full of music, art, and sunshine this weekend, we strongly encourage that you solidify your plans ASAP.