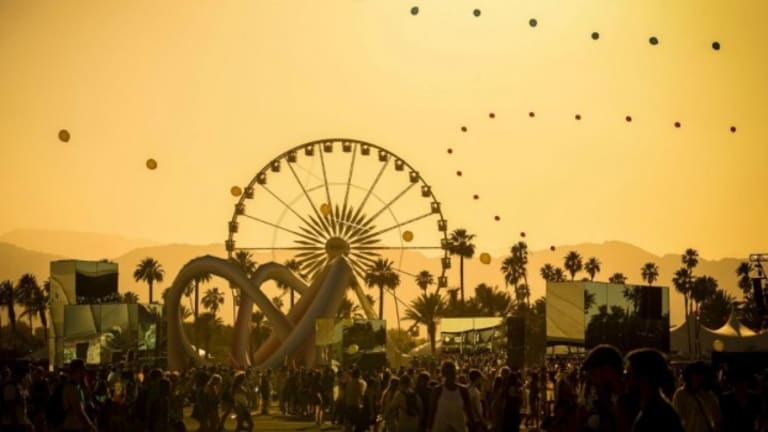 COACHELLA SET TO FEATURE MARIJUANA OASIS NEAR FESTIVAL GROUNDS
We can get with this.
While Beyonce may not be performing at Coachella anymore, there is some exciting news coming out of the California desert.
Weedmaps, a community-based weed dispensary search engine, is teaming up with marketing firm Talent Resources to bring a "Marijuana Oasis" six miles away from the festival. However, it will only be open to VIP Coachella attendees.According to TMZ, it's set to feature a greenhouse two grow houses, and five sleek domes each offering a unique marijuana experience - such as edibles, vaping and toking. Take a look at the design below:
On top of that, experts will be on hand to provide recommendations, while strains will be provided by GenX, Brass Knuckle and West Coast Cure.
The best part? It's all free. That's right, guests will be able to enjoy all the products and facilities at zero cost! And, although marijuana is banned at the Coachella festival site, this compound will be fully legal.
If you've been to a festival, you're sure to have seen people lighting up all over the place. And even though smoking weed is commonplace at festivals, it's exciting to see it coming out of the shadows and taking a legally acceptable form. Who knows, maybe one-day festivals will allow attendees to smoke on site? If so, this is definitely the first step in that direction.
Headlined by renowned artists such as The XX, Kendrick Lamar and Radiohead, Coachella will run for two consecutive weekends in Indio, CA, from April 14 to 16 and April 21 to 23. If you're luckily enough to be going AND have VIP tickets, make sure to check out the Marijuana Oasis!
H/T: Feed Me Hits