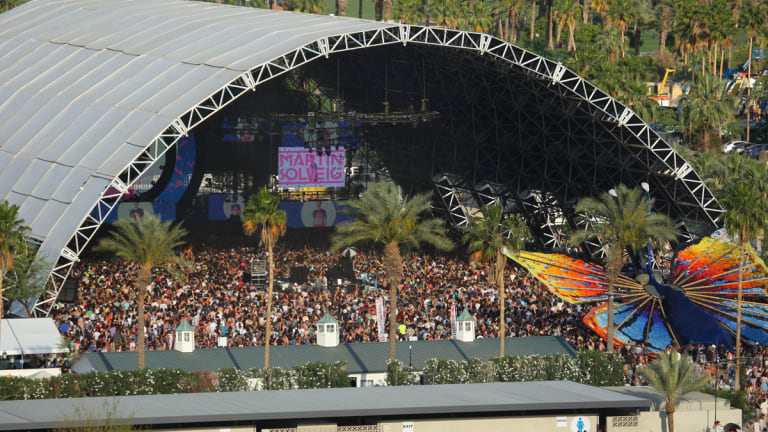 Coachella's Radius Clause Stops Artists from Playing any Other North American Festival for Six Months
Do you think festivals should be allowed to do this?
Due to Coachella's legal battle with the organizers of Soul'd Out Festival in Oregon, the details of Coachella's radius clause was revealed. In a detailed report from Amplify, the entire clause is laid out: 
Artist playing Coachella are barred from performing any festival in North American from December 15 to May 1,
Artists are also barred from playing any hard ticket concerts in Southern California during that same time period.
Artists can't "advertise, publicize or leak" performances at competing festivals in California, Nevada, Oregon, Washington or Arizona or headliner concerts in SoCal that take place after May 1 until after May 7.
Artists can't announce festival appearances for the other 45 states in North America until after the Coachella lineup is announced in January, with exceptions made for Austin's South by Southwest, Ultra Miami and the AEG-backed New Orleans Jazzfest.
Artists must also wait for the January announcement before publicizing tour stops in California, Arizona, Washington and Oregon, with an exception made for Las Vegas casinos, but not Las Vegas festivals.
The report states that the lawyers representing Coachella believe that this clause is necessary as it helps "protect AEG from competitors unfairly free-riding on its creative choices in selecting its artist lineup". 
Apparently, the radius clause was intended for only the Soul'd Out team to see, so it will be interesting to see if any action is taken regarding the release of the document. 
Should festivals be allowed to restrict artists from playing in every state in North America? We'll have to wait to see what the courts say.
Source: Amplify