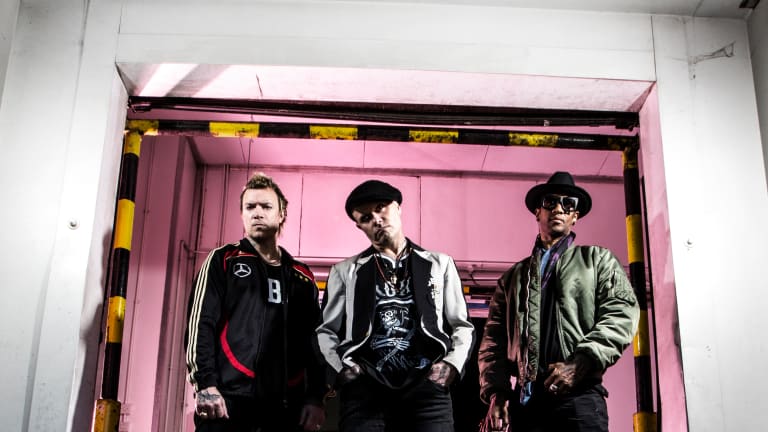 Conrank Drops Rework of The Prodigy's "Timebomb Zone"
The Prodigy joins the likes of Paul McCartney and Elton John in achieving seven UK number 1s with their new album "No Tourists."
Conrank has been on a roll with new tunes this year. Today, he has joined forces with The Prodigy to create a refreshing remix for their recent single, "Timebomb Zone."
Conrank gives the track an emotional twist and brings his innovative bass style to the forefront. The L.A. and Shanghai-based DJ/producer delivers a visceral version for bass lovers around the world. 
A couple months ago, Conrack dropped his original single, "Drum In Time" along with a fall mix. He dives into The Prodigy's more contemporary electronic track from the album, recreating their distinct take on drum and bass. 
For a decade Conrank has put his attention towards production, steering away from the beatboxing scene from his original home of London. With his new The Prodigy rework, He dives into new territory - remixing from a group who have taken over illegal rave scene, disputed anti-rave legislation and reformulated the idea of a band.
This month, The Prodigy has completed their massive UK and European headline tour. "Timebomb Zone" comes from their new album No Tourists, available across platforms. You can stream or download Conrank's rework across platforms here. 
Follow Conrank:
Instagram: https://www.instagram.com/conrank/
Twitter: https://twitter.com/Conrank?lang=en
Facebook: https://www.facebook.com/CONRANK/
Follow Prodigy: 
Instagram: https://www.instagram.com/theprodigyofficial/
Twitter: https://twitter.com/the_prodigy?lang=en
Facebook: https://www.facebook.com/theprodigyofficial/