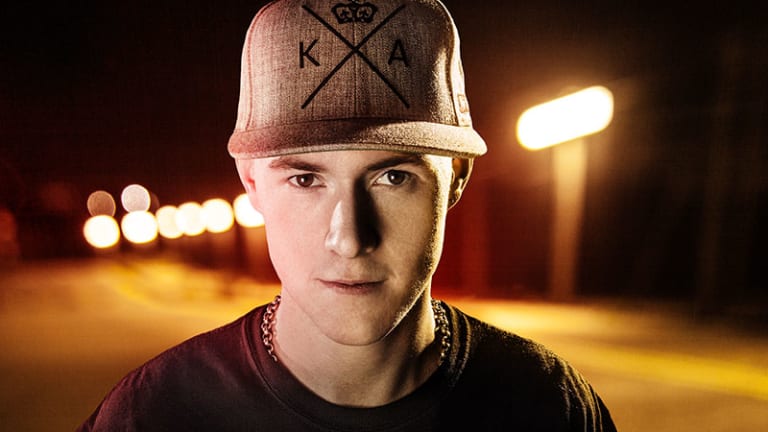 Cookie Monsta Cancels All Upcoming Shows Due to Mental Health Issues
The dubstep producer made the announcement today on social media.
In a Facebook post today, prolific dubstep producer and DJ Cookie Monsta has announced that he will cancel all of his upcoming show dates, including the Circus Records 10 Years Tour. The producer has cited mental health issues as the reason for his cancellations. 
Cookie Monsta (real name Tony Cook) wrote in a statement: 
"For the past year I've been struggling with mental health issues, over the recent weeks and months this has become harder than ever. I've not been online recently as I've been trying to work through my problems away from the glare of social media. Unfortunately I've not made as much progress as I'd hoped, so I've decided that I need to take a longer break from the scene. With a heavy heart, I have to tell you that I'll not be performing at any of my forthcoming shows, including my appearances on the Circus 10 Years Tour. I will continue making and releasing music, beyond that I look forward to being back out to see you soon when I'm better."
The post been made across all of Cookie's social media channels. 
Many artists within the realm of EDM and beyond have had similar experiences recently, including Getter and Panda Eyes, who have taken a break from the industry for their own reasons, but all of those reasons are encompassed within the scope of each artist's own mental health. 
This is a real issue within the music scene, across social media, and beyond. Touring, maintaining a difficult travel schedule, releasing music, fan criticisms, and many more factors can all contribute to a poor state of mental health state. It's important for everyone to maintain good mental health, and take the steps needed to achieve that. 
Cookie Monsta has said he will continue to make music, and has promised to return to playing shows when his mental health improves. Fans and the music community have already come together to wish him the best. 
Follow Cookie Monsta:
Facebook: facebook.com/Cookie-Monsta-Official-175957405757449
Twitter: twitter.com/CookieMonstaDUB
Instagram: instagram.com/cookiemonstacircus
SoundCloud: soundcloud.com/cookiemonstatc