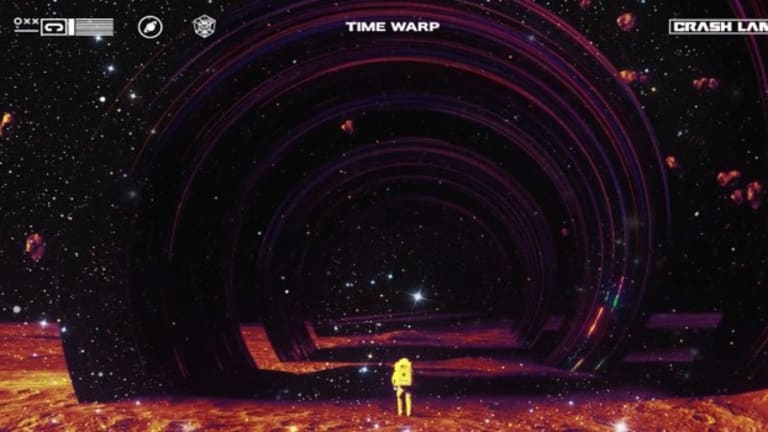 Crash Land Shares Impressive New Track Time Warp, Out On Martin Garrix's Label
Listen to this promising new track by the up and coming artist.
If you've been following Martin Garrix's label STMPD RCRDS closely, you must be familiar that the label takes its time and doesn't rush quality content.
One of the artists on the label that goes by the name Crash Land, just shared their second single on the label and boy, does it sound good! They released their first ever track which was named "Crash Land" around 6 months ago. Not only this, they also released a big remix package for the track that got remixes from Rootkit, Sacha Robotti, BIJOU and ye. If you still haven't heard their first ever track, check it out below:
Now coming to their latest track, "Time Warp." The track starts off with soft piano, background pads and plucks before introducing the listener to a really interesting hip-hop flow. Not only this, the drop totally feels cohesive too and carries the energy forward. The melodic/future bass kinda flip for the drop seems to work out really well, which definitely will keep your head nodding. Not only that but the whole instrumentation is on point too and compliments the emotions in vocals of both the rappers. As soon as the track starts, you know it isn't a song that just sticks to one genre. The producers did a really good job in molding feelings of different styles in one single package. In addition, whole story of the track revolves around the message that "love and desire knows no boundaries of time or place". Listen to the Time Warp below:
If you want to listen to any other streaming platform, follow this link here. We are pretty sure this will find a place in any one of your playlist and you'll have this track on repeat for days. The artists have a lot of stuff coming out in the future so, follow them on their socials to stay updated with their projects.
Crash Land: