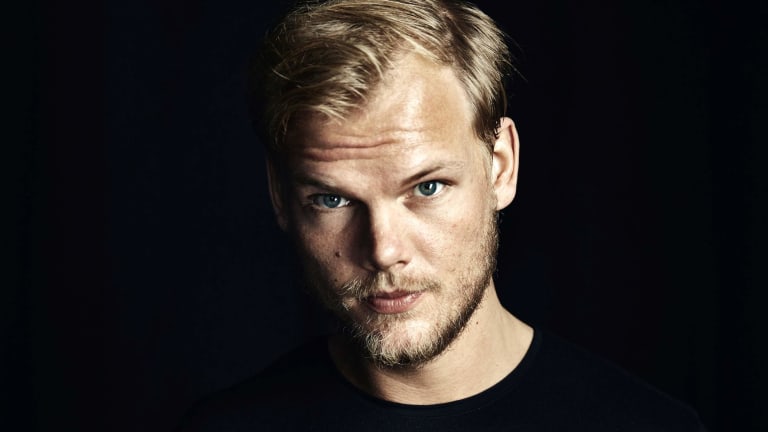 Fans will be Able to Pre-listen to Avicii's Posthumous Album via Worldwide Cube Installations
Avicii's team is planning a huge campaign for the late artist's upcoming release.
Anticipation for Avicii's first posthumous project TIM is quickly building up. Fans have gotten a taste with the first two singles released earlier this year - "Tough Love" with Agnes, Vargas & Lagola, and "SOS" featuring Aloe Blacc - and excitement rose with the announcement of the tracklist that features collaborations with Coldplay's Chris Martin, Imagine Dragons, Arizona and more. 
Now, it looks like fans will be able to listen to Avicii's TIM prior to the release date of June 8th. Teased in a short snippet posted a couple of days ago on Avicii's YouTube channel, his team has finally revealed the entire impressive cube project. 
The breathtaking video features a time lapse of how one of the cubes was made, and zooms in on the previously unclear writing on it. 
Avicii's music was the soundtrack to when we fell in love, when we made new friends and that time we danced all night," reads the message. "Avicii connected us. Around the world there are cubes just like this one. Walk inside them and place your hand on the glowing Avicii symbol. When the symbols in two cubes are touched at the same time both cubes will activate. Together you will experience the new Avicii album."
Fans in Stockholm, London, São Paulo, New York City, Sydney, and Tokyo will be able to experience Avicii's new album June 1st and 2nd. 
H/T: EDM Tunes
Follow Avicii: 
Facebook: facebook.com/avicii/
Twitter: twitter.com/Avicii
Instagram: instagram.com/avicii/
SoundCloud: soundcloud.com/aviciiofficial