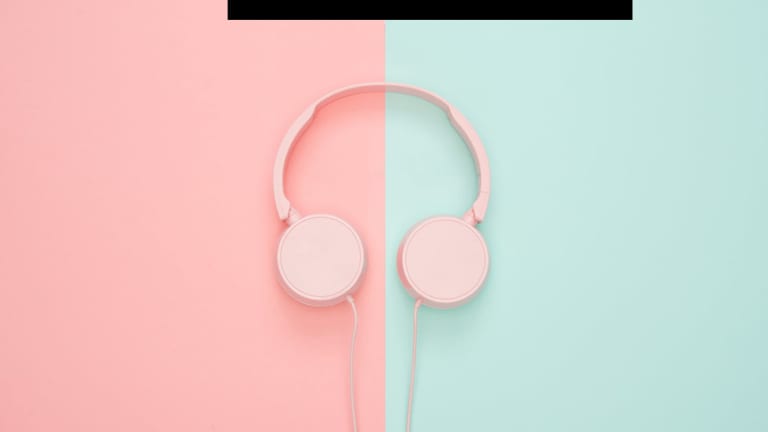 Digital-only Label Cure8 Releases Brand New Compilation Series Titled disCOVERED
Known artists covering well known hits with a fresh new take on them will be the premise of the compilation series, disCOVERED featuring names like Krewella, Adventure Club and more!
When we heard that classic hits like "Africa" by Toto and "Mine" by Bazzi were getting a fresh new take and being remixed by some of EDM's best, we were positively stoked.  Earlier this week, Primary Wave Entertainment announced the launch of their new, digital-only label called Cure8. While the entire premise of the label is to release solely covers, they released an aptly named compilation series called disCOVERED.  
Today, the label released disCOVERED, Vol. 1, the first in a series of compilations where well-known artists will cover well-known hits. Volume 1 boasts of names like Krewella and Adventure Club covering hits by other big names like Zedd, Portugal. The Man and Demi Lovato. 
When asked why they chose "Mine" the ladies of Krewella said, 
"We love melodic, addictive hooks and the chorus of 'Mine' is undeniably catchy. We put our own spin on the song with our vocal performance, along with the very talented BKAYE who crushed production."
Based out of New York, Cure8 works on a partnership basis where they build a partnership with each artist who goes on to appear on various volumes of compilations. From there on, the artists deliver a finished cover song after which Cure8 kicks into action via the in-house team at Primary Wave Entertainment to provide marketing, press, playlisting, sync opportunities and a plethora of more services. 
Here's a full low down on the tracklist : 
Parachute "The Middle" (Zedd f/ Maren Morris cover)
Krewella featuring BKAYE "Mine" (Bazzi cover)
Dawin "Stitches" (Shawn Mendes cover)
CeeLo "Africa" (Toto cover)
Drew Holcomb & The Neighbors "My Hero" (Foo Fighters cover)
Adventure Club featuring Sara Diamond "Feel It Still" (Portugal. The Man cover)
Greg Laswell "Now Or Never" (Halsey cover)
Secondhand Serenade "Issues" (Julia Michaels cover)
Young Rising Sons "Tell Me You Love Me" (Demi Lovato cover)
Stay tuned for more releases, and let us know what you think about about these covers!