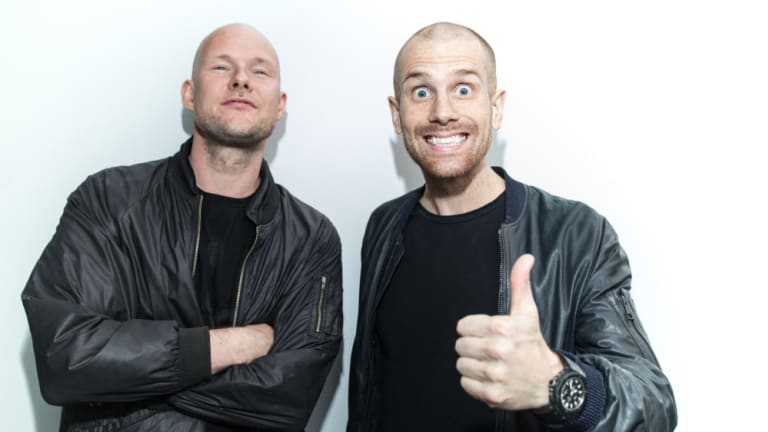 Dada Life Announce Ten Years of Dada Land Anniversary Tour
Dada Life are up to something for their ten-year anniversary tour.
It's hard to believe Dada Life's "Dada Land" series has been around for a decade. To celebrate, the duo is doing a ten year anniversary tour that they claim will be bigger than ever.
Dada Life's shows have made numerous headlines throughout the years. In 2013, they broke a record for world's biggest pillow fight at the Aragon Ballroom in Chicago. In 2015, the duo broke another Guinness World Record for the world's largest gathering of people dressed as fruit at a tour stop in Southern California.
The latter half of 2018 and early 2019 have seen Dada Life ramping up their releases. Last year saw the advent of the duo's Our Nation album and the release of a corresponding remix album in 2019. The duo also returned to Spinnin' Records in late March with their most recent single, "No More 54."
For more information and tickets to Dada Life's ten-year anniversary tour, check out their website here.
FOLLOW DADA LIFE
Facebook: facebook.com/dadalife
Twitter: twitter.com/dadalife
Instagram: instagram.com/dadalife
SoundCloud: soundcloud.com/dada-life