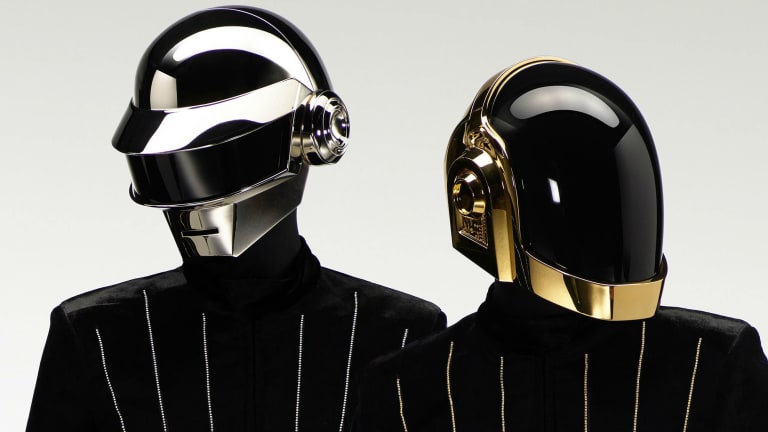 Daft Punk's "Random Access Memories" Tops Discogs' Top 200 Albums of the Decade
The French dance music icons, Daft Punk, topped Discogs' The 200 Best Albums of the 2010s list.
The popular music database and marketplace Discogs has released their The 200 Best Albums of the 2010s list, and Daft Punk's Random Access Memories was declared the best.  
The list is not a traditional critics' choice ranking but rather a user-generated collection of the top albums of the decade. "Real people. Real collections. It's comprised of records that Discogs users have either bought or want to buy, and it paints a fascinating picture of popular music post-2010," reads the blog post accompanying the chart. 
For those unfamiliar with the website, users can create an online record of physical music they've collected or would like to own in the future. Random Access Memories racked up the most "haves" and "wants" from users for an album released in the 2010s, giving the French duo the title.
The masked dance music legends beat out pop superstars like Lana Del Rey and Adele, alongside some of the biggest hip-hop artists in the world like Kanye West and Kendrick Lamar, and even monumental rock acts like David Bowie, Arctic Monkeys, and Tame Impala. 
Random Access Memories by Daft Punk was released on May 17th, 2013 on Columbia Records. You can view Discogs' entire Best Albums of the 2010s list here.
H/T: Your EDM