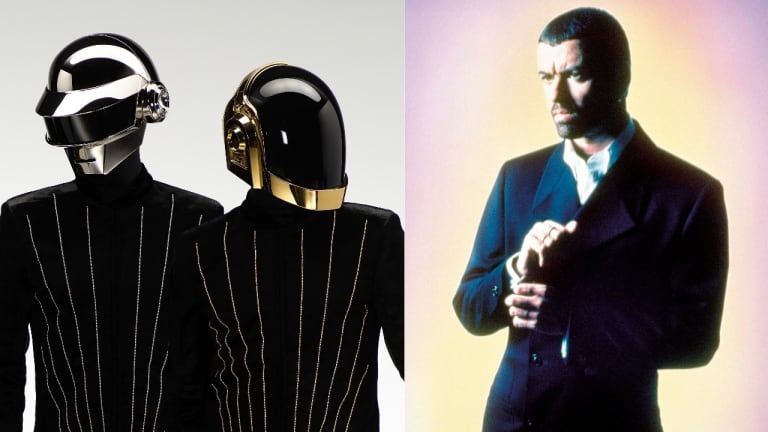 Daft Punk Asked George Michael to be on Human After All
According to reports, Daft Punk asked George Michael to join them on their album, Human After All.
A new interview has revealed that Daft Punk approached the late George Michael in hopes of collaborating on their album Human After All. In an interview with Classic Pop Magazine, Michael's co-writer and producer James Jackman gave the inside scoop on what went down between the three legendary artists.
According to Jackman, Daft Punk (real names Guy-Manuel de Homem-Christo and Thomas Bangalter) sent the Wham! frontman a few demos which would end up becoming the 2005 album. In a quote from the interview obtained by NME, Jackman told how Michael went to Paris to record but was apparently not interested. In his own words:
"Daft Punk sent a catalogue of demos for George to potentially write around. Those are in George's archives. George went to Paris for some sessions.

I asked 'How did it go? George went, 'Yeeeah… I sat on a beanbag in Guy-Manuel's flat, eating M&Ms.'"
Despite the unsuccessful collaboration attempt, the album including "Robot Rock" and "Technologic" still arrived without a hitch and went on to earn the duo their fifth Grammy nomination after its release on March 14th, 2005. 
H/T: NME