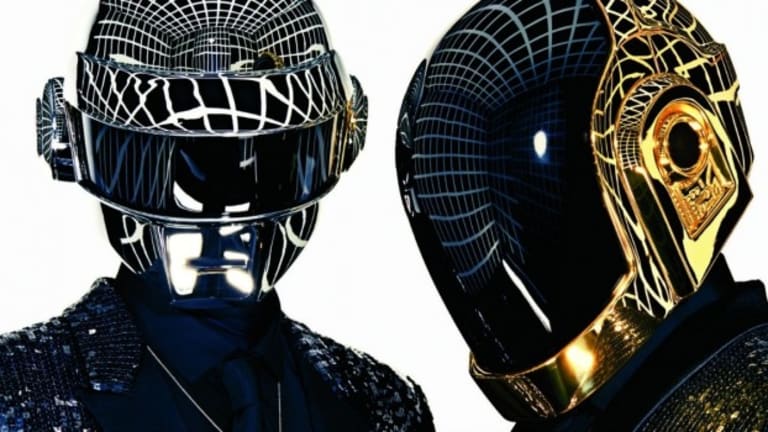 Daft Punk Co-Produce New Single "Overnight" for Aussie Band Parcels [LISTEN]
Daft Punk have been lending their talents to the likes of Arcade Fire, The Weeknd, and now Parcels!
Well, here's a lil World Music Day treat for your ears…!
You really need to have done something right in your life to have the chance to Co-Produce and Co-Write a track with THE Daft Punk. And well, a group of 20 odd year olds from Byron Bay, Australia just 'Got Lucky' and HOW! Termed as the "New Wizards of OZ Disco" by The Guardian, Parcels who have just recently relocated from Australia to Berlin just released a track Co- written and Co- produced with Daft Punk!
Even though Daft Punk hasn't been out there putting out any new music of their own or any shows (Yes, we're still weeping over all those Spring 2017 comeback tour rumours being false too), the duo are keeping themselves rather busy. From co-producing with Arcade Fire and The Weeknd, to now this gem of a track which just dropped out of nowhere last night with the Parcels.
The Hideout EP by Parcels which came out earlier this year on French label Kitsuné, garnered the boys much appreciation and also a ton of Festival spots. From The Great Escape to Woodford Folk Festival, they've also locked in a spot at the coveted Glastonbury for this year!
Apparently, the boys caught the attention of Daft Punk while playing at a club in Paris back in 2016 and from there it was all like a dream come true for the Parcels as Daft Punk offered to co-produce a single with them. After studio sessions at a secret location in Paris, they produced "Overnight", the Parcels single worthy to follow up their successful Hideout EP.
On first listen, the track has the signature Daft Punk sound stamped all over it. Taking us straight back to the sounds of Random Access Memories, with the Nile Rodgers guitar tone licks with are a sure shot favourite when it comes to Daft Punk, and the vibrant and funky sound. The smooth funk - disco vibe of the track is perfectly complimented by some equally smooth and dreamy vocals by the boys from Parcels.
Honestly, this "Get Lucky"ish track has all the feels and has us craving for more! Hey GuyManuel de Homem-Christo and Thomas Bangalter, you hear us?