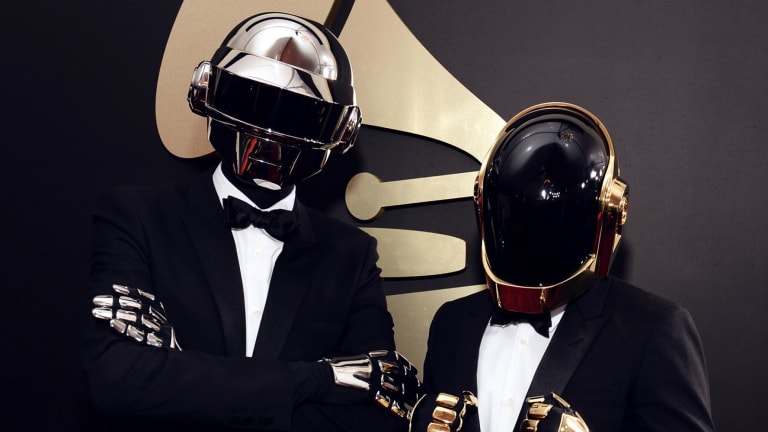 Daft Punk's 'Random Access Memories Tops List of Best-Selling Vinyl Dance Albums of the Decade
The 2013 release charted 62nd of the decade overall in vinyl sales.
The decade is winding down to its final days. That means it's time for all of the lists reflecting on numbers and moments from the 2010s that will be cemented in history. Among those are the best sellers, and topping the list of best-selling dance albums on vinyl for the 2010s are none other than the legendary French electronic duo Daft Punk.
In 2013, fans saw the first Daft Punk studio album release since 2005's Human After All. The eight year album drought was finally broken with Random Access Memories. Daft Punk's fourth studio album release kicked off with the smash hit single "Get Lucky" (feat. Pharrell Williams and Nile Rodgers), which would go on to become one of the most iconic tracks in dance music history. 
A slight departure from the synths and samples Daft Punk diehards were used to, Random Access Memories marked a return to a more organic sound heavily influenced by the disco records of old, and the timeless classics that inspired a whole generation of dance music producers and beyond. With the help of Rodgers and maestros like Paul Williams and Giorgio Moroder, Random Access Memories became an instant classic and a cornerstone for dance music in the 2010s. That legacy will surely continue beyond the decade.
This immensely popular album not only topped the list of best-selling dance music vinyls for the decade, it clocked in at 62nd on that list across all genres. 
H/T: DJ Mag
FOLLOW DAFT PUNK:
Facebook: facebook.com/daftpunk
Instagram: instagram.com/daftpunk