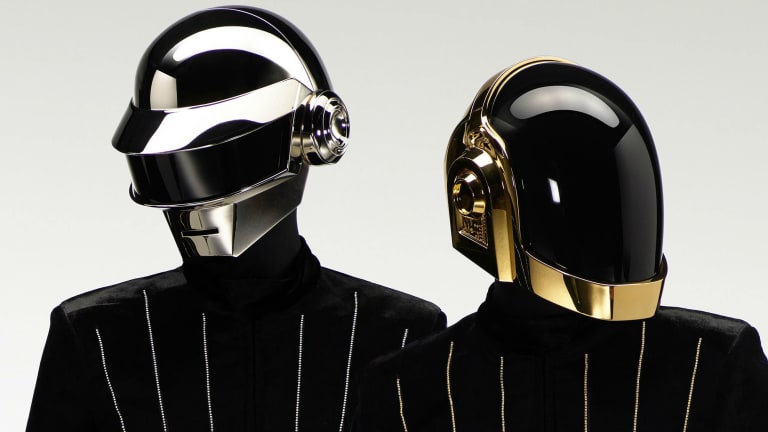 You Can Now Experience Daft Punk's "One More Time" in VR
A fan-created virtual reality program lets users explore the world of Daft Punk's "One More Time."
Fans of Daft Punk can now experience their music like never before with INTERSTELLA VR, a fan-made virtual reality music video for their track "One More Time." Inspired by the original visual accompaniment for the 2001 single, the immersive experience lets users explore the alien world created by the French dance music legends.
The producer of the application, Jake Donaldson, released a video showing off its features. In addition to exploring the Interstella world, users can interact with the environment by shooting stars and lasers out of their hands.
"One More Time" was released in 2000 as a single for Daft Punk's album Discovery. The duo have not released an album since 2013 and although it's been rumored for years, they have not made any tour or show announcements for the foreseeable future. There has also been speculation of new music and a leaked song from the electronic pioneers but the rumors were put to rest after the track was revealed to belong to another artist.
INTERSTELLA VR is available for download on Jake Donaldson's official website. You can experience the video yourself here.
H/T: Your EDM