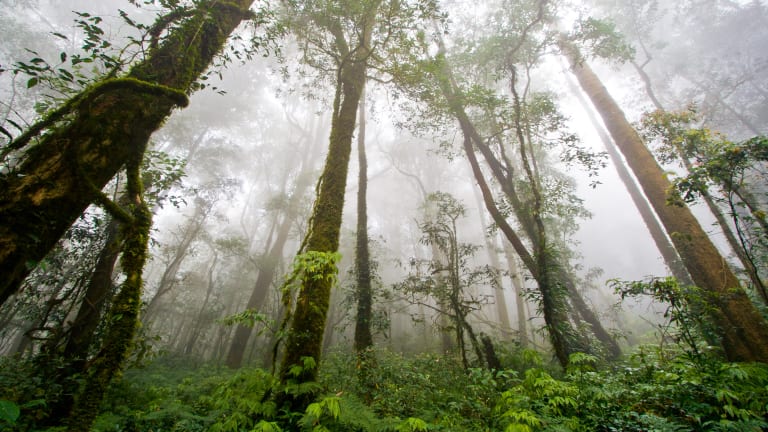 What If You Could Dance to Save the Rainforest? Now You Can
Dance For One Meter is taking steps to help save the rainforest, and they need your help!
Every second of every minute of every day, about a football field of rainforest is lost due to deforestation.
This fact is an absolutely huge deal if you take a moment to think about it. There are obviously so many valuable raw materials harvested in deforestation, but that doesn't justify a ruination of such massive scale. In addition to the destruction of booming forest ecosystems, the deforestation industry is number 1 on the planet in terms of carbon emissions, and furthermore, the rainforests being destroyed contain 70% of all cancer eliminating properties.
There is no doubt that something needs to be done about deforestation on a big scale, and this is where the initiative Dance for 1 Meter comes in.
Founded by Ricardo Porteus and Tom Murray, who shared this mutual passion of theirs when they met at Burning Man Festival in Nevada, D41M is looking to expand and form collaborations with some of the biggest venues and festivals in the world. Dance music fans who attend venues partnered with D41M, such as Hï Ibiza by Ushuaîa Entertainment in Ibiza and the fresh HRBR Project in Governor's Island, New York, will have the option to donate 1 Euro and save one square meter of forest from deforestation forever.
Co-founder Ricardo Porteus gave out some updates on how the initiative is spreading and by the looks of it this is something that might be taking the electronic music world by storm in the coming months:
The D41M project is rolling out globally, and so far everyone we have spoken to has agreed to join our initiative. It's such a humbling feeling to know that this is happening and it's happening on a large scale right now! The D41M initiative is growing with Paul Oakenfold and Judge Jules now supporting us, alongside celebrity names in environmental protection and thought leadership being announced soon.
Hï Ibiza owner, CEO & artistic director Yann Pissenem adds:
I am very happy and proud to be part of such an important, amazing and worthwhile project. Deforestation is one of the biggest environmental issues facing the planet and to be able to partner with the D41M team is incredible. Being able to harness the power of clubbing in Ibiza and technology to make a difference on a global scale is an opportunity we had to be involved with.
As electronic music lovers, we are not only expected to show love and respect towards each other, but also towards the environment. This is a great opportunity to do exactly that at virtually no cost, while doing one of the things we do best; attending a good show.