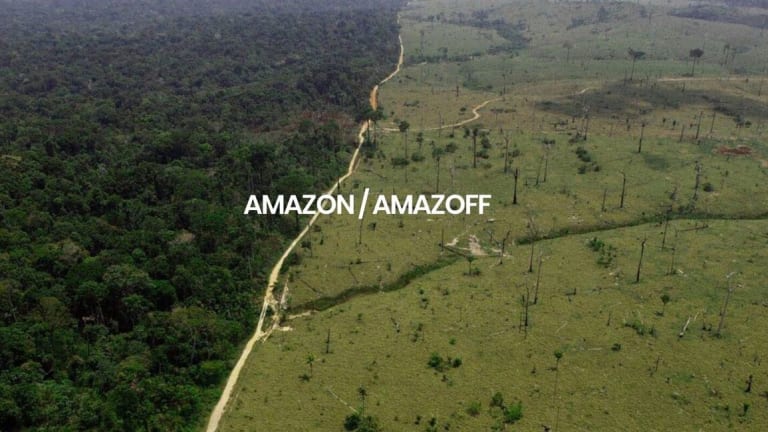 Ushuaïa and Hï Ibiza Teamed Up with Dance For 1 Meter to Protect 5,000 Acres of Rainforest
Dance For 1 Meter invited Ibiza clubbers to party while supporting a good cause.
After a full year of activity, non-profit organization Dance for 1 Meter has officially announced its progress after working with some of the biggest clubs in the world. 
Partnering with high-profile clubs Hï Ibiza and Ushuaïa, the 501(c)(3) nonprofit organization gave clubbers the option to donate after purchasing a ticket, in order to save a square meter in the rainforest from deforestation. Within the last season they were able to save 5,000 acres from deforestation, having given out 100% of the proceeds to their Rainforest Protection partners. 
The IBS Center for Climate Physics recently announced that the planet's average temperature must be reduced by 1.5 degrees within the next 12 years, or a tipping point in climate change will be crossed. Deforestation accounts for up to 30% of all CO2 emissions. Prompted by this statement, Dance for 1 Meter openly calls all clubs and promoters to take action in saving the rainforest by connecting their events at dancefor1m.com.
Dance For 1 Meter Co-founder and previous Pacha Group director Ricardo Porteus said:
It's a direct positive impact on our environment and helps mitigate climate change. DJs including David Guetta, Martin Garrix, Armin van Buuren, Black Coffee and Luciano events at Ushuaïa and Hï Ibiza this summer have had sold-out crowds, and the uptake on direct climate action by the clubbers has been super impressive.
Dance for 1 Meter was founded by Ricardo Porteus and Tom Murray, whose mutual passion for the environment connected them at the transformational gathering Burning Man in Nevada. In the summer of 2017, their non-profit organization emerged in the global clubbing scene, with the purpose of making a positive contribution to the environment and raising awareness on deforestation and its negative effects on the planet.
Paul Oakenfold and Judge Jules are among the DJs who have openly endorsed Dance For 1 Meter.