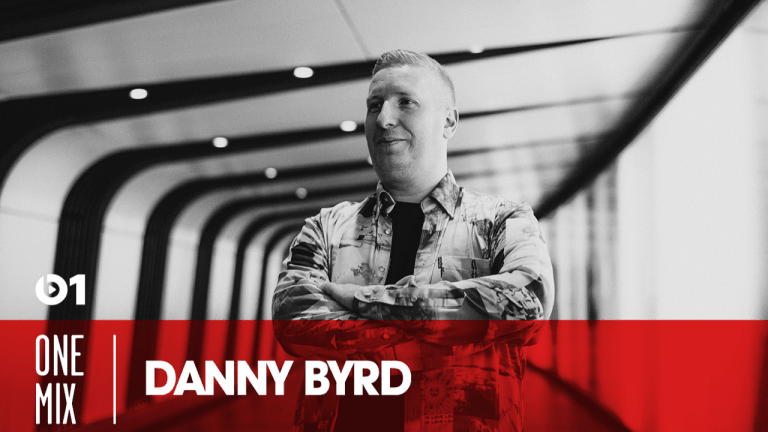 Danny Byrd Celebrates Atomic Funk LP On Beats 1 One Mix
A drum & bass extravaganza.
Danny Byrd released his fourth album earlier this month, Atomic Funk, a wonderful encapsulation of the wild and varied sounds of drum & bass. The 15 track LP was released on Hospital Records, a label well recognized for supporting the best drum & bass out of the UK.
This weekend, Byrd celebrates Atomic Funk with a special mix on Beats 1's weekly radio show, One Mix. Expect stand-out album tracks along with music from drum & bass producers like Culture Shock, Friction, High Contrast, and Bladerunner.
Air Date: Friday 14th September 2018 - 21:00 LA / 00:00 NY / 05:00 UK
Tune in exclusively on Apple Music.
Curious to see what drives Danny Byrd's musical sensibilities? Read on for his guilty pleasure record, dream B2B partner, favorite throwback track, and more.
Your first show experience?
A club called Club X in bath for U18's, me and my friends thought we ruled the town!
The artist who inspired you to become a musician?
The Prodigy/Liam Howlett
Go-to places for new music?
Apple Music of course! The D&B 2018 playlist is a fav!
Guilty pleasure record?
Ordinary World - Duran Duran
Desert-island dance record?
Inner City Life - Goldie
Dream B2B partner?
Andy C or Randall
Favorite BPM?
175 BPM
Piece of gear you always need on the road?
Laptop and UAD Apollo Twin
All-time favorite festival?
Hospitality on the Beach
Biggest misconception about dance music?
It's all drug-fuelled
City with the most underrated dance scene?
Bath
Industry prediction for the next year?
More jungle…. As has been my prediction for last 10 years!
Best piece of advice for new producers?
Keep Humble.. Keep Prolific
Dead or alive, who would be your dream collaborator?
Dr Dre
What is one of the unique experiences you've had backstage?
We once had Coke bottles all custom made with our names on them in Prague.
What's your favourite throwback track?
Snapshot - Roni Size
What's one track that fans always lose their mind to?
Ill Behaviour VIP
What was the first album you ever bought?
Bad - Michael Jackson
Name one remix that you think is better than the original?
If We Ever (Unglued remix)
What song would you want (god forbid) played at your funeral?
Maybe some Tears for Fears!
What's the perfect sunset track?
Everybody wants to rule the world - Tears for Fears
What song do you listen to cheer yourself up?
Racing Green - High Contrast