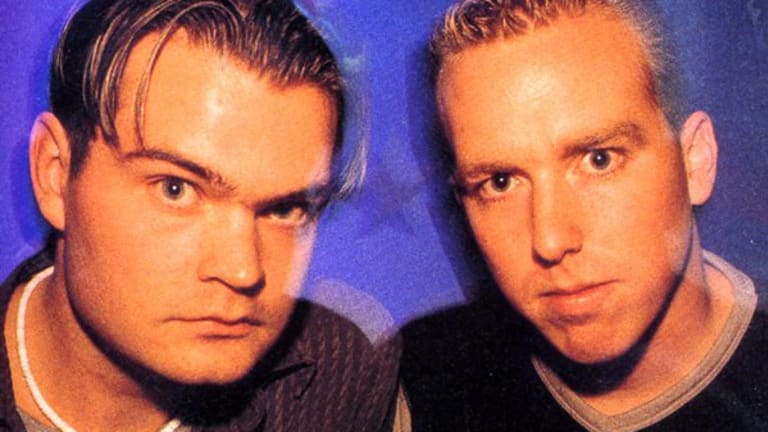 Dash Berlin Vows to Break Silence In New "Untold" Video Series
Dash Berlin split with their frontman, Jeffrey Sutorius, in 2018.
Ten years following its release, Dash Berlin's "Till the Sky Falls Down" remains an iconic contribution to trance music. Kickstarting the year with a new multi-part clip series, Dash Berlin's remaining members, Sebastiaan Molijn and Eelke Kalberg, have now shared the "untold" story of the classic track.
At the time of writing, parts one and two are available on Dash Berlin's YouTube channel. While the clips may prove nostalgic for fans of the group, the tone of the series comes with added subtext surrounding Dash Berlin's estranged frontman, Jeffrey Sutorius. 
In June of 2018, Sutorius, split from the group citing mismanagement and neglect. More specifically, he claimed fellow Dash Berlin members Sebastiaan Molijn and Eelke Kalberg registered the Dash Berlin brand in their name, effectively blocking Sutorious from claiming any ownership of the moniker.
While Sutorius did not mince words in his departure, Molijn and Kalberg have remained silent throughout the ordeal. Now, however, they claim they'll be "breaking the silence" in 2019. 
It's unclear exactly what "breaking the silence" will mean for the duo, but there's a good chance the forthcoming part 3 will reveal more. Stay tuned for updates via Dash Berlin's Youtube channel. 
FOLLOW DASH BERLIN:
Facebook: https://www.facebook.com/DashBerlinOfficial1
Twitter: https://twitter.com/dashberlin
Instagram: https://www.instagram.com/dashberlin
SoundCloud: https://soundcloud.com/dashberlin