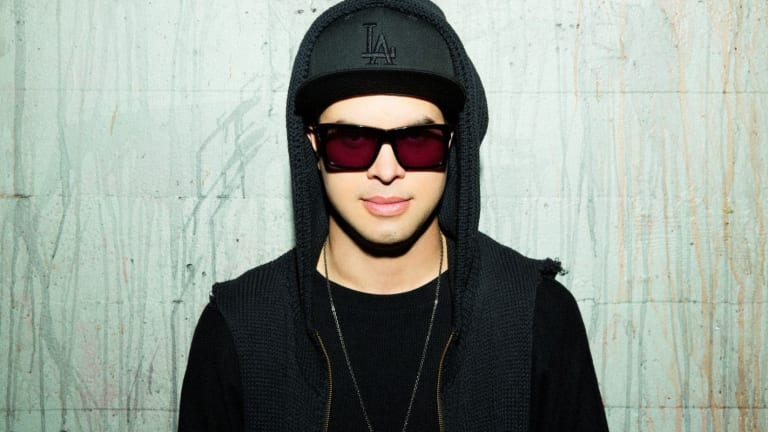 Datsik Tells Fan "There Will Be a Right Time" for His Return
Instagram DMs from Datsik reveal that he appears hopeful for a comeback.
Over a year has passed since multiple allegations of sexual misconduct derailed Datsik's career, but the controversial DJ/producer has now had multiple conversations pointing towards a relaunch. Last fall he told fans that he had gotten sober and intended to make a comeback, and new screen shots suggest that his intentions haven't changed.
In an Instagram direct message exchange with Datsik (real name Troy Beetles) that has found its way to the public, one of his remaining supporters encouraged him to publicly address his fans. "There will be a right time for it but certain things I need to figure out first [sic]," Beetles wrote in response. 
The hopeful tone of Beetles' recent conversations raises the question of whether his return is realistic. The number and severity of accusations last year were enough to force him to step down from the label he founded and get dropped from agencies. To date, however, none of his alleged victims have come forward with evidence that could implicate him in a court of law.
Some might argue that the extent to which unproven allegations have affected Beetles' professional life highlight a double standard in the EDM industry. Following a long history of assault charges - including one in 2009 involving his then-girlfriend, Rihanna - Chris Brown was arrested in Paris on suspicion of aggravated rape in January. More recently, an Instagram Live video of Cardi B admitting to drugging and robbing men surfaced. Nonetheless, EDM superstar Marshmello has collaborations in the works with both the former and latter artist.
At present, no timeline for Datsik's potential return as a performer or recording artist is available.