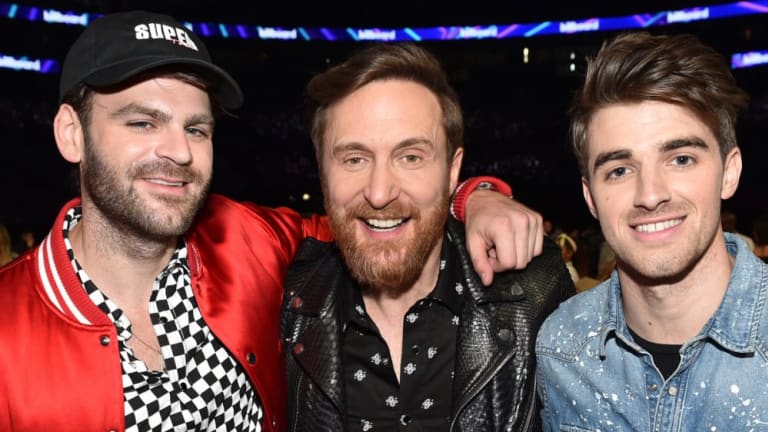 David Guetta Links Up With The Chainsmokers This Summer in Ibiza
Enjoy two epic Ibiza shows this summer with The Chainsmokers and David Guetta.
Our wish has come true. Dance legend David Guetta will join forces chart-toppers, The Chainsmokers, June 25th and July 16th. For his 7th season, Guetta returns to Ushuaia Ibiza every Monday from June 4th to September 24th. His season takeover is called "BIG", implying giant productions and a stacked lineup. Two of the special nights will be accompanied by The Chainsmokers on the prominent stage, making it an incredible night you won't want to miss! Ushuaia is known for bringing A-list names to their world-class venues and Guetta will make sure this nothing short of fantastic.
Join the party and grab your tickets here.