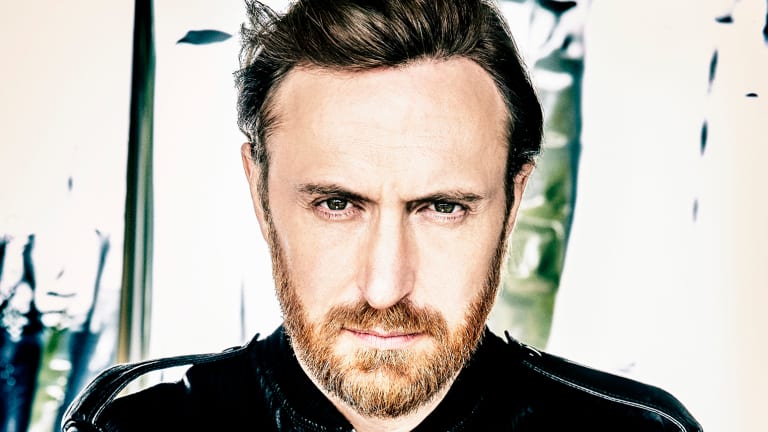 David Guetta Teams Up With Beatport To Release The Road To Jack Back
David Guetta discusses his early days as a DJ, the influence Daft Punk had on him, and the early '90s in Paris in this short documentary.
David Guetta teamed up with Beatport to release The Road To Jack Back last month during Winter Music Conference (WMC) in Miami. Days ago, he went ahead and released the documentary short on his YouTube channel for easy accessibility.
Telling his story first hand, Guetta chronicles his early days and the people and places that influenced his journey towards being the global phenomenon he is today. Last year, he announced his Jack Back alias alongside the release of his album 7. Jack Back is Guetta's way of taking it back to his roots, to the deeper side - where it all started.
Speaking about the story behind the alias, Guetta said:
"Since the album represents a full cycle to me I wanted to go back to the beginning of the cycle, where I'm coming from. These are actually the type of records that come more naturally to me than pop, because I've done this all my life. I wanted to create something very personal. I get excited by music that is part of a culture and that's why I wanted to make this. There is no commercial approach to it, I'm doing it for the love of music."
His story begins with him spending his early days in the underground Paris club scene while drawing inspiration from American DJs at the same time. He was first inspired to DJ by those on pirate radio which as he said was the radio for "rebels" back in his days. He slowly started teaching himself how to beat match in conjunction with the DJs on the radio, and spinning along on the single-turntable setup he had at home. 
Guetta started early by bringing greats from the American house music scene into the Parisian club scene. David Morales, Frankie Knuckles and Danny Tenaglia among others would come down to perform in Paris and through their talents, he would go on to hone his craft simultaneously. He also goes on to mention how he got acquainted with the wonder of Space Ibiza through these times and in 1995-1996 began to perform there.  
Things began to pick up for him when he took his breakout hit "Just A Little More Love" to Daft Punk and, impressed by his work, they set him up with Virgin Records. There was no looking back for him from there on. 
In the 15-minute mini doc, Guetta also goes on to say how after 30 years of DJing, at times it had began to feel like he was on autopilot and the happiness the music brought him was missing. That was the feeling his Jack Back alias brought back to him. 
"As David Guetta, I'm a Warner artist," he put it. "Everything I do, I have to ask for permission. As Jack Back, I'm unsigned! I'm free, I'm a nobody. And sometimes being a nobody is so amazing!"
Check out his last release under the Jack Back alias here. 
FOLLOW DAVID GUETTA:
Facebook: facebook.com/DavidGuetta/
Instagram: instagram.com/davidguetta/
Twitter: twitter.com/davidguetta
Soundcloud: soundcloud.com/davidguetta