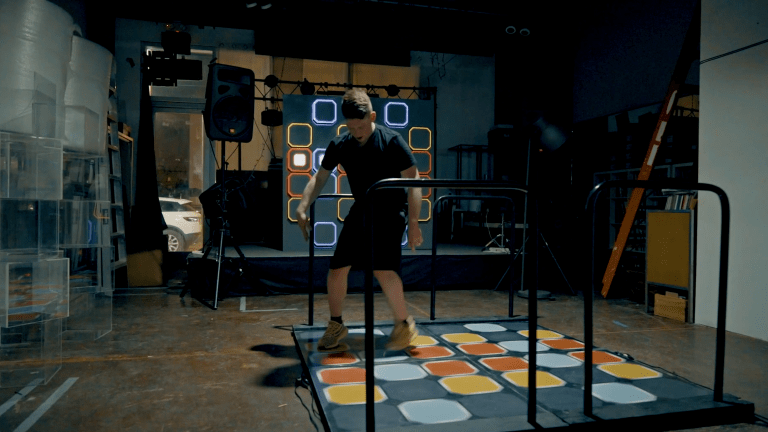 Watch this DJ Remix Kendrick Lamar, Skrillex, and More on Custom Dance Dance Revolution Pad
Why use a keyboard when you can just dance it out!
Why settle for a keyboard or turntable controller when you can just dance it out? Philly producer 5 & A Dime must have had that very thought when he decided to use a custom Dance Dance Revolution pad to mash-up tracks from some of music's biggest artists. 
This live performance takes things to the next level. Featuring samples from Skrillex, The Chainsmokers, Kendrick Lamar, Flux Pavilion, and more, this live mash-up titled "Damn I Feel Amazing" has something for everyone. 
To film this video, the dancing DJ used a projector to show the button presses on his DDR-LaunchPad hybrid, alongside the actual performance. It's fascinating to see how artists continue to innovate with their live performances and make you wonder what they'll think of next. 
Follow 5 & A Dime: Facebook | Twitter | SoundCloud | Instagram | Website