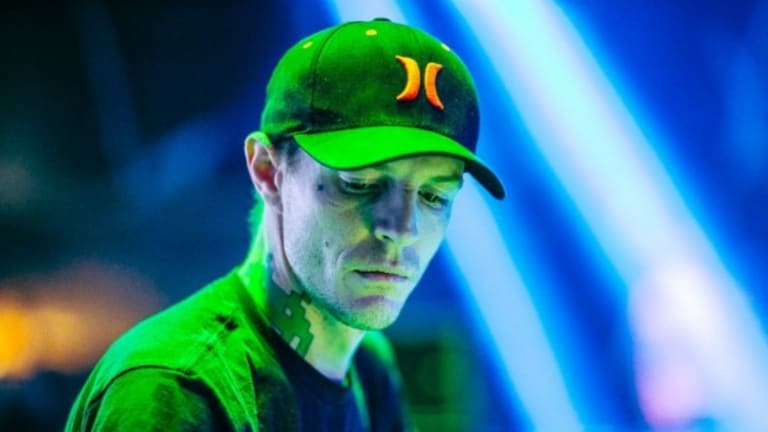 Deadmau5 subtly reveals a new album is in the works!
He knows exactly how to get us excited!
In classic Deadmau5 style, he had the Twitterverse (undoubtedly his favorite and most popular social media platform) go into a tizzy yesterday when he casually revealed that his new album was under works and "Yup. Shes's a comin."
After the late 2016 release of his eighth studio album W:/2016ALBUM, it was only a matter of time before we were blessed with new Mau5 goodness. After the album which featured tracks like "Imaginary Friends", "4ware" and "Let Go" was out to elated fans, Deadmau5 himself had gone on to reveal he felt it was rushed and slapped together. But even after, Deadmau5 has been one helluva busy man touring the world with his epic Cube 2.0 for the Lots Of Shows In A Row tour, his new testpilot techno alter ego project, a ton of unreleased music that is making waves and getting married to the love of his life, all while at it!
Sparked by a fan question on Twitter who asked when we could expect #moarmau5, he went on to reveal that a new album was under works and coming, hopefully soon! But after his public disclaimer about his last album, he might take his time on this one. Well, it will remain a waiting game for us to see when exactly she's a comin!
However, if Joel's latest hip-hop inspired collaboration "Legendary" with Mau5trap artist Shotty Horroh is anything to go by in terms of what experimental and new sounds will make it to the next Mau5 album, we sure as hell can't wait! However, he's a man of diverse tastes and talents and his music is just as diverse in terms of the directions it takes on, all with the signature Deadmau5 stamp all over it.
So, as for what to expect from the new album, or when to expect it we might not yet be able to tell. But what we can definitely tell is, we're super stoked!
H/T: YourEDM