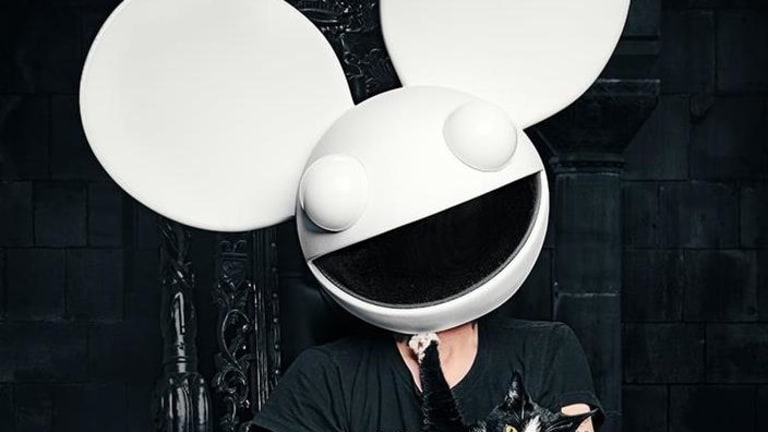 deadmau5 Announces Release of New Music With 'mau5ville: level 1
The collection contains "Monophobia" feat. Rob Swire plus collaborations With GTA And Getter and Remixes by Latroit, Attlas, and Rinzen.
The time has come for a new deadmau5 to release some new music. Almost a decade ago, deadmau5 released "Ghosts 'n' Stuff" featuring Rob Swire, a seminal track in electronic music that went on to reach platinum status and become one of his biggest and most celebrated songs. On mau5ville: level 1, set for release tomorrow, Friday, July 13 on his label mau5trap, deadmau5 reunites with Swire for the new single "Monophobia."
The complete track listing for deadmau5 mau5ville: level 1 is:
01. deadmau5 - Monophobia (feat. Rob Swire)
02. Getter - All Is Lost (feat. nothing,nowhere.)
03. GTA - Something Like
04. deadmau5 - Monophobia (Rinzen Remix)
05. deadmau5 - Monophobia (feat. Rob Swire) [Latroit Extended Remix]
06. deadmau5 - Monophobia (feat. Rob Swire) [ATTLAS Remix]
07. deadmau5 - Nyquist
08. deadmau5 - Monophobia (feat. Rob Swire) [Extended Mix]
Beatport Exclusive/Bonus Tracks:
09. deadmau5 - Monophobia (Original Mix)
10. deadmau5 - Monophobia (Latroit Extended Dub)
Discover mau5ville: level 1 here: https://mau5ville.lnk.to/level1
Connect with deadmau5: