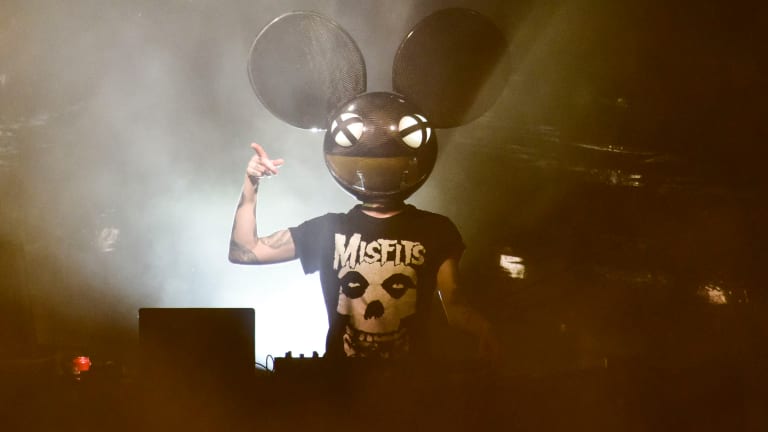 deadmau5 Drops Beyond Wonderland Set Exclusively on Beats 1 One Mix
After a string of fresh releases, deadmau5 has treated fans to a mix straight from the dance floor.
It seems deadmau5 (real name Joel Zimmerman) is in a giving mood.
The Canadian producer released three tracks in the past three weeks titled "Fall," "Coasted" and "SATRN" while keeping up with his weekly radio show, mau5trap radio. Now, Zimmerman is treating fans to a mix straight from the dance floor.
This weekend, Beats 1's weekly radio show One Mix will air Zimmerman's performance recorded at Beyond Wonderland earlier this year. Expect all originals from Zimmerman, ranging from classic tracks like "Raise Your Weapon" and "Ghosts N Stuff" to recent releases like "Coasted."
Tune in here, exclusively on Apple Music.
2019 has been a busy year for Zimmerman. He ramped up production on his iconic Cube stage and is now touring across the U.S. with the mind-boggling cubev3. On top of scoring Netflix's film Polar, Zimmerman also announced a new album is on the way, indulging fans in the interim with a remix compilation album here's the drop!
FOLLOW DEADMAU5:
Facebook: facebook.com/deadmau5
Instagram: instagram.com/deadmau5
Twitter: twitter.com/deadmau5
SoundCloud: soundcloud.com/deadmau5