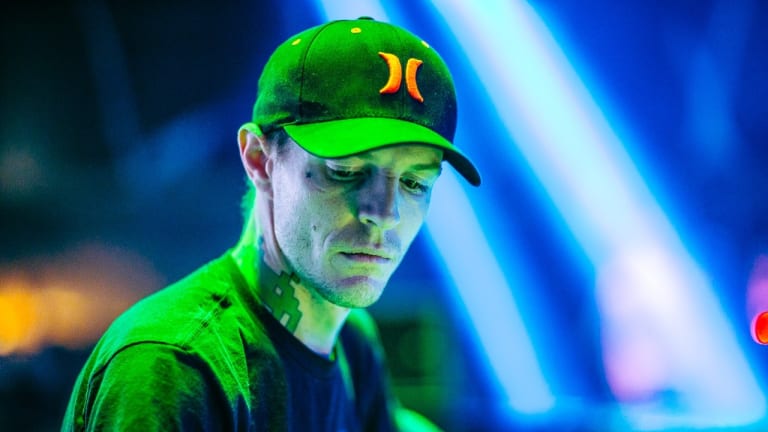 deadmau5 Introduces Subscription-Based Community Forum
Fans can pay to see deadmau5 stream video games and music production, get exclusive merch, and more.
Since deleting his Twitch account, deadmau5 (real name Joel Zimmerman) hasn't been streaming video games or music production on any platform. That has led him to create of deadmau5 Community, Zimmerman's own custom forum that will allow him to create and share with fans on a platform over which he will have complete control. 
The app, which is available now, is a subscription-based service that will give fans of all things 'mau5 access to a wide range of benefits and exclusive content. For $5 per month, they will have access to all of the gameplay and music production streams that Zimmerman does moving forward, and the ability to chat with him in real time, just like on Twitch in the past. Furthermore, subscribers get early access to tickets and exclusive merchandise, early teasers and previews of new music, and more. 
The new deadmau5 Community grants Zimmerman complete control of the content of his streams, and allows him to express himself in any way he sees fit without worry of suspensions or restrictions. 
The deadmau5 Community app is out now and can be found here.
H/T: Your EDM
FOLLOW DEADMAU5:
Facebook: facebook.com/deadmau5
Twitter: twitter.com/deadmau5
Instagram: instagram.com/deadmau5
SoundCloud: soundcloud.com/deadmau5