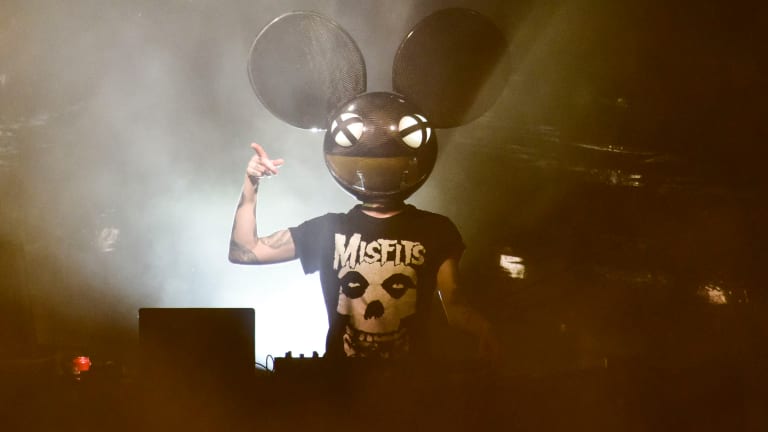 deadmau5 Announces Rehearsals for Cube 3.0 are Finished, Shares First Photo
The producer's classic structure got a massive upgrade.
deadmau5's shared the first rendering of his live structure Cube 3.0 on his Twitch account (which has since been deleted by the producer himself) back in January, and has kept fans excited to see the final product for some time now. 
Now, the artist (real name Joel Zimmerman) has announced that the rehearsals for the performances are finished, and shared a stunning first picture of the Cube 3.0 in action.  
As noted in his stream, Zimmerman designed the massive structure himself, and it's not the first time he's played such an active role in his own stage show. He used the game development engine Unreal Engine to give fans a glimpse of the Cube 2.0 design back in 2016.
As noted in the picture, taken by @leahsems, the Cube 3.0 is definitely a big upgrade on the previous version, and will be debuted at Ultra Music Festival in Miami at the end of March. 
deadmau5 is performing March 1st and 2nd in Park City Live. Get your tickets here. 
Follow deadmau5:
Facebook: facebook.com/deadmau5
Instagram: instagram.com/deadmau5
Twitter: twitter.com/deadmau5
SoundCloud: soundcloud.com/deadmau5