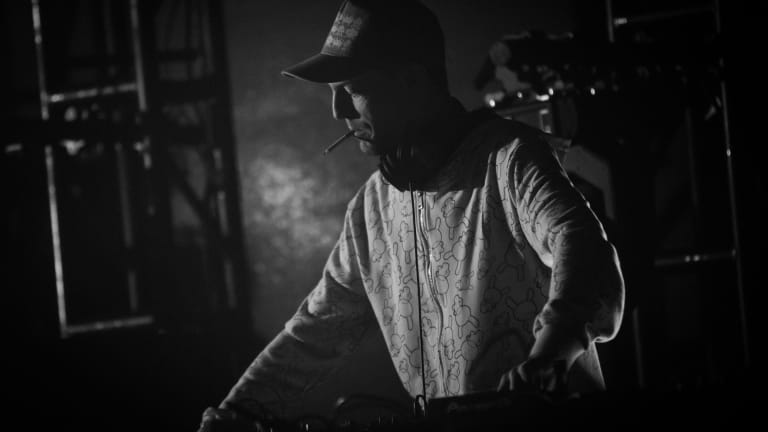 deadmau5 Shares Behind the Scenes Look at the Cube V3
deadmau5 gave fans a behind-the-scenes look at Cube V3 with the popular YouTuber Sam Sheffer.
The wait is almost over. deadmau5's highly anticipated cube V3 tour is set to debut later this month and will also be appearing at Creamfields, in Daresbury, Cheshire in the U.K. In preparation for the upcoming tour, deadmau5 (real name Joel Zimmerman) has been teasing the insane production that is to come. This time, he took fans on a behind the scenes tour with YouTuber Sam Sheffer. 
Zimmerman sat down with Sheffer and explained the ins and out of the Cube V3. The first notable point was that he really doesn't feel this should be called version three, being that the cube itself has seen more than three iterations. The amount of engineering and innovation that went into designing this monster of a stage is second to none. The rotating and tilting fixture will feature loads of new visuals through a special touch designer program. If you are a tech nerd, this video will be right up your alley. 
Along with the breakdown of Cube V3, Zimmerman went more in-depth into the new deadmau5 Community. This is the online platform he created to engage with fans on a more personal level. The app is a subscription-based service that will give fans exclusive content and will also provide them access to all of the gameplay and music production streams Zimmerman hosts. The fans engaging the most will have the possibility of better tickets and exclusive merchandise. The cost of the subscription is $5.00 per month. 
deadmau5' Cube v3 North America Tour runs from September 12th, 2019 through February 6th, 2020. Tickets are on sale now at ww.cubev3.com. 
FOLLOW DEADMAU5:
Facebook: facebook.com/deadmau5
Instagram: instagram.com/deadmau5
Twitter: twitter.com/deadmau5
SoundCloud: soundcloud.com/deadmau5