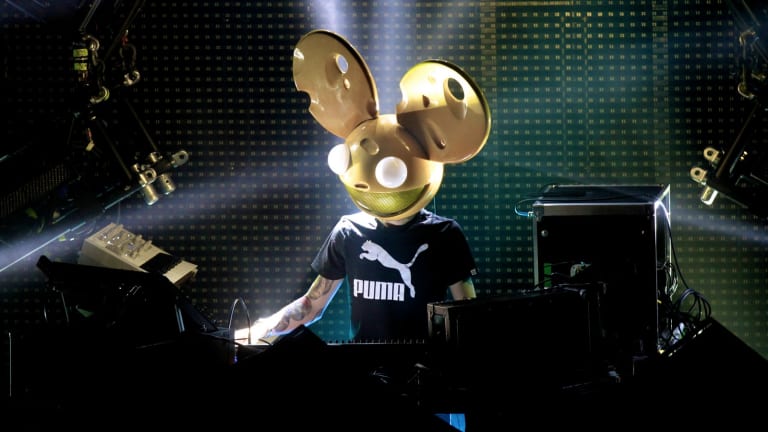 deadmau5 to Give Keynote Interview at Billboard Live Music Summit
deadmau5 is getting ready to give a behind the scenes look at the cubev3.
Billboard has announced that deadmau5 (real name Joel Zimmerman) will be giving a keynote interview at this fall's Billboard Live Music Summit. The focus of the interview will be on his new cubev3 production.
The senior director of Live & touring for the publication, Dave Brooks, spoke on their excitement to host the legendary producer. "The cub v3 is one of the most technically complex production elements to ever tour and there's no one better to explain its creative development from concept to launch than Joel," he said. "And not only will we go inside his creative process, but we'll also be inside his home as he livecasts from Canada."
It will be interesting to see inside the home of Zimmerman considering he has one of the most impressive home studios in the world.
The Billboard Live Music Summit takes place November 5th and 6th in Beverly Hills. The publication promises additional speakers to be announced in the future. You can register for tickets to the summit here.
H/T: Billboard
FOLLOW DEADMAU5:
Facebook: facebook.com/deadmau5
Instagram: instagram.com/deadmau5
Twitter: twitter.com/deadmau5
SoundCloud: soundcloud.com/deadmau5